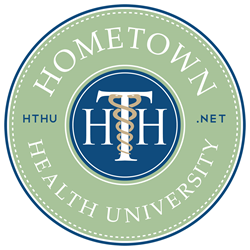 With an ever-growing elder and senior population, healthcare workers need specific training on meeting the needs of aged patients, and HTHU is here to accomplish just that
Cumming, GA (PRWEB) November 06, 2014
HomeTown Health University (HTHU), http://www.hthu.net, has just recently expanded its courses to include a new School of Long Term Care, focused on training and educating staff in Long Term Care facilities such as Nursing Homes, as well as acute care facilities offering swing beds or elder care.
According to the Administration on Aging, by 2030 the number of people age 65 and older in the US is expected to rise to 71 million and compromise 20 percent of our population. "There is a definitive need within the healthcare community to be educated, prepared and ready to serve the older generation patients," says Jennie Price, HomeTown Health Business Development Director, "we need to equip our staff today to provide the quality and specificity of care required by older patients in the facilities which those patients call home."
The HomeTown Health University School of Long Term Care offers courses across a variety of topics including Environmental Safety, Food & Nutrition Guidelines, Preventing Injuries and Illness and Protecting Patient Rights. The online courses are easily available anywhere there is an internet connection available and are not state-specific. Many courses in the School of Long Term Care are accredited by IACET for continuing education credit for a variety of organizations, or by the National Association of Long Term Care Administrators (NAB).
HomeTown Health University has been offering continuing education credits and professional development courses for healthcare professionals since 2005. Online, students can access over 300 courses ranging from Revenue Cycle Management, Staff/Clinical Compliance, Health Information Technology, Physician Office Education, ICD-10 Readiness, and much more. Facilities working with HomeTown Health University (HTHU) can also develop and implement custom education pieces to meet internal requirements, provide annual education in compliance with accreditation agencies, and train staff across multiple campuses. HomeTown Health University's over 300 continuing education courses are available at http://www.hthu.net. The online learning portal provides education 24/7/365 to users with an internet connection nationwide.