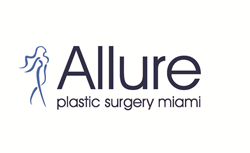 While we volunteer our time and expertise within the plastic surgery community, we believe it is equally important to educate our patients.
Miami, FL (PRWEB) November 05, 2014
Co-owner and Associate of Allure Plastic Surgery of Miami, Dr. Onelio Garcia Jr., continues to contribute to the field of plastic surgery with two new publications. The first, an article titled "Histologic Characterization of Acellular Dermal Matrices in a Porcine Model of Tissue Expander Breast Reconstruction," will be published in an upcoming issue of the Tissue Engineering Journal. The second is a chapter titled "Liposuction of the Upper and Lower Extremities," which will be featured in a textbook titled "The Art of Body Contouring: A Comprehensive Approach" that is scheduled for publication in early 2015.
These works, like all of Dr. Garcia's textbook chapters and journal articles are intended for practicing plastic surgeons and those in training. Many surgeons use them as reference texts to review certain techniques they may not be familiar with or to review certain procedures they may not have performed recently. Plastic surgeons, during residency training, commonly use these textbooks to prepare for their plastic surgery board examinations, which they must pass in order to become accredited as a board certified plastic surgeon.
Certification is a voluntary process and requires completion of an accredited plastic surgery residency, a process that usually takes seven to eight years following medical school. Once this training is complete, doctors must then pass comprehensive written and oral examinations administered by the American Board of Plastic Surgery in order to be considered a "board certified plastic surgeon."
Authors for chapters in medical texts are meticulously selected by the book editors and are considered world experts in the field since the vast majority of these books are read worldwide and translated into many different languages."This is typically the selling point for a textbook," says Dr. Garcia, "because almost everyone will look to see who authored the various chapters and determine [the textbook's] value based on how those authors are viewed within the plastic surgery community."
Dr. Onelio Garcia Jr. established a private practice in 1985 before founding Allure Plastic Surgery of Miami alongside Drs. Jorge de la Pedraja, M.D., Bernabe Vazquez, M.D., and Ronald Reyna, M.D. earlier this year. His published works include numerous scientific papers on breast surgery, body contouring surgery, and facial aesthetic surgery. Aside from his newly published chapter, Dr. Garcia is the author of six other chapters on body contouring and breast surgery that have been included in major plastic surgery textbooks. He has served as faculty presenting on different topics at countless national and international plastic surgery scientific meetings.
One paper, titled "The Effects of Nonfocused Ultrasound on Tissue Temperatures and Adipocyte Morphology," won the 2013 Tiffani Award, which was presented by the American Society for Aesthetic Plastic Surgery for the Best Scientific Presentation of the Year in Aesthetic Surgery. Another, titled "Comparative Analysis of Blood Loss in Suction Assisted Lipoplasty and Third Generation Internal Ultrasound Assisted Lipoplasty," was published in 2008 and remains the number one referenced article in this field six years later.
Dr. Garcia has served as President of the Florida Society of Plastic Surgeons, is currently a member of the Board of Trustees of that same society, and is a former President of the Miami Society of Plastic Surgeons as well as an active member of several committees and task forces of the national plastic surgery societies including the Plastic Surgery Patient Safety Committee, the Ethics Committee and the Body Contouring Task Force. He also serves as the Florida representative to the American Society of Plastic Surgeons and in his capacity as spokesperson for that organization grants interviews to local, national, and international media on current events related to the field.
"Allure Plastic Surgery is, first and foremost, dedicated to the safety of our patients. While we volunteer our time and expertise within the plastic surgery community, we believe it is equally important to educate our patients. We hear so many stories of women and men suffering serious complications and even dying because they don't know what to look for when choosing a plastic surgeon. We want those seeking plastic surgery to make well-informed decisions. Through our website and state of the art consultation process, we aim to provide our patients with the latest information available on the plastic surgery procedures they are considering."
Located in the Merrick Park district, Allure Plastic Surgery Miami is a unique practice that is completely owned and operated by its four board-certified plastic surgeons that specialize in the full spectrum of aesthetic plastic surgery, advanced skin care, and minimally invasive procedures. Surgeons associated with this practice have made significant contributions to the field of plastic surgery in scientific journal publications, recognized specialty textbooks, in presentations at national and international conferences, and through participation in overseas medical missions.
To schedule an interview with the surgeons of Allure Plastic Surgery Miami please contact Rosa Lopez by calling (305) 562-6355 or through email at rosa(at)miamiallure(dot)com.