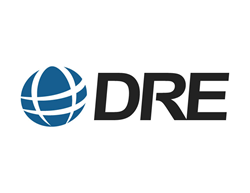 Louisville (PRWEB) November 06, 2014
DRE Medical — a leading medical equipment distributor — is pleased to return to Düsseldorf, Germany, to showcase its products at MEDICA 2014, one of the world's largest marketplaces for the international medical device industry.
Account Executives Amanda Cannady and Jasen Hargrove will be joining thousands of medical equipment industry leaders. Visit them in Hall 16 / E10-15 to learn more about new and refurbished equipment options from DRE.
DRE offers turnkey medical equipment solutions to help customers outfit their operating theaters quickly and economically, with peace of mind that their investments will last.
DRE stocks all of the essential equipment for operating theaters and surgery suites, including a full range of anesthesia machines, electrosurgical units, defibrillators, surgical lights, ventilators and surgical tables.
The company's equipment consultants work within their client's budgets to create complete equipment packages. They are knowledgeable in medical facility planning, and can guide customers through consultation, purchasing, installation and maintenance. The company's experts can find the equipment that works best in your existing space, including matching your operating theater's electrical infrastructure.
Equipment consultants from DRE have been attending MEDICA for more than 15 years as a part of the company's long-established focus on international commerce. The company is a global supplier of both new and refurbished medical equipment to more than 150 countries and maintains strong presence in Latin America, the Middle East, Africa, Europe and Southeast Asia.
Meet Amanda Cannady and Jasen Hargrove in Düsseldorf to learn more about DRE products and services, and to see these customer favorites:

DRE Waveline Pro Touch-Screen Anesthesia Monitor
Refurbished Drager Fabius Tiro Anesthesia Machine
Refurbished Maquet Servo-i Ventilator
Refurbished Zoll M Series Biphasic Defibrillator
For information on upcoming meetings and trade shows, visit the DRE Medical Trade Shows and Conventions Calendar Schedule — a continually-updating, free resource.
About DRE
Since 1984, DRE has worked to be a single supplier for all major operating room equipment and surgical equipment. DRE provides customers with a wide selection of new and refurbished models of surgical lights, anesthesia machines, patient monitors, ventilators, surgical tables and more.