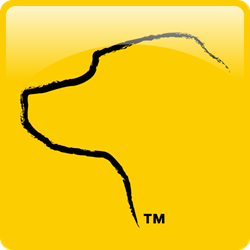 The added efficiency of having everything available on one screen allows for faster sales, faster quotes, and faster solving of problems.
San Francisco, CA (PRWEB) November 06, 2014
AccountingSuite today announced it will unveil its Zoho CRM integration at the Solutions 14 conference on November 9, 2014 in Las Vegas.
The direct integration of AccountingSuite with Zoho CRM removes barriers that have separated sales reps' CRM systems from sales, inventory and accounting systems.
In Zoho CRM, sales and customer service reps can see customer histories from the earliest prospecting stage. By integrating AccountingSuite, reps will also be able to see sales quotes, sales orders shipments, invoicing, payments and returns.
"Salespeople and customer service reps can better serve their customers with real-time information," said Kurt Kunselman, Co-Founder of AccountingSuite. "The added efficiency of having everything available on one screen allows for faster sales, faster quotes, and faster solving of problems."
AccountingSuite includes an advanced inventory system that allows for multiple levels of pricing, and multiple locations for storage and distribution. Direct integration between AccountingSuite and Zoho CRM allows the two to function as one system that is continually updated, automatically. Bank-level security is maintained.
Demonstrations of AccountingSuite with Zoho CRM will be given at Solutions 14: The Sleeter Group's Accounting Solutions Conference, November 9 to 12, 2014, booth # 908 in Las Vegas, Nevada. AccountingSuite and Zoho both focus on start-ups, small and growing businesses.
About Zoho
Zoho is a comprehensive suite of online productivity, collaboration and business applications for businesses of all sizes. Over ten million users rely on Zoho apps. Zoho's productivity and collaboration applications include Email Hosting, Document Management, Office Suite, Project Management and more alongside a host of business applications ranging from CRM and Campaign Management to Customer Support, Accounting and more. These applications are offered directly via Zoho.com or through hundreds of partners in the Zoho Alliance Partner Program. For more information about Zoho, please visit http://www.zoho.com/.
Zoho is a division of Zoho Corporation, a privately-held and profitable company. With U.S. headquarters in Pleasanton, CA and offices in Austin, Chennai, London, Tokyo and Beijing, Zoho Corp. serves the technology needs of millions of customers worldwide. For more information about Zoho Corp., please visit http://www.zohocorp.com.
About AccountingSuite
AccountingSuite is all-in-one software for accounting, inventory, order management, time and project tracking. The suite is cloud-based and bank-level secure. AccountingSuite gives companies access to critical financial information from desktops and tablets.
The AccountingSuite vision is to give companies, employees and business partners easy, secure access to information that often makes the difference between gaining new customers and losing them to the competition.
AccountingSuite is based in San Francisco, California. AccountingSuite provides easy-to-use, no-nonsense, scalable business software for startups, entrepreneurs, and growing companies to manage their finances and day-to-day operations. Visit http://www.AccountingSuite.com.
All brand names and product names are trademarks or registered trademarks of their respective companies.