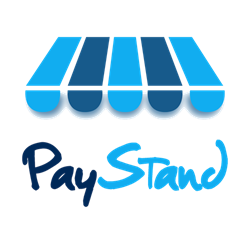 Santa Cruz, CA (PRWEB) November 05, 2014
The Santa Cruz Warriors and PayStand Inc., a next generation online payment solution, announced a new partnership agreement today. Under the terms of this agreement, the team will implement PayStand's solution for all online ticketing and back office processing and PayStand will be a marquee sponsor of the team's jerseys for the 2014-15 season. This is the first jersey deal for the Santa Cruz Warriors, now in their third season in the city.
The Santa Cruz Warriors will utilize PayStand's modern eCommerce checkout process to offer fans the convenience of multiple options for online payments including eCheck, Bitcoin, as well as credit card payment options. At the same time, transaction fees will be reduced as a result of PayStand's unique 'payments-as-a-service' business model. PayStand's software will also simplify the Warriors back office transaction processing.
"We are thrilled to be teaming with PayStand which is based here in Santa Cruz. By working with this innovative tech company, we are supporting the local community and helping the local economy," said Jim Weyermann, President of the Santa Cruz Warriors. "This marketing partnership is providing PayStand with the opportunity to demonstrate their unique payments solution and helping to establish them as a vendor in the world of professional sports."
"The Santa Cruz Warriors are a wonderful team for our hometown of Santa Cruz and PayStand is honored to be helping to process the ticket sales for the fans. We are giving fans many options for how they want to pay while also bringing down transaction costs for the team, providing a win for everyone involved," said Jeremy Almond, CEO of PayStand.
The tech start-up was launched in Santa Cruz in 2014 with support from a local venture capital fund created by entrepreneur Bud Colligan designed to encourage local economic development.
The team's home and road uniforms will include a simple "Santa Cruz" on the front of the jersey, along with the PayStand logo below the uniform number. The Warriors will play 24 of its regular-season games inside the Kaiser Permanente Arena in downtown Santa Cruz.
###
About PayStand
PayStand is an online gateway and checkout system that turns the payments industry on its head by providing consumer choice for credit card, e-check and bitcoin for a fixed wholesale cost (SAAS), instead of charging merchant transaction fees. PayStand's revolutionary "Payments as a Service" model treats money movement as software, disrupting the traditional "percentage of your business" incumbents by optimizing payment flow between interchange based payment networks and no cost payment networks. PayStand's revolutionary model has been featured in Bank Innovation, TechCrunch, CNN Money, The Wall Street Journal, The Dow Jones, The Business Journal, Mobile Money, and more. For more information, visit http://www.PayStand.com.