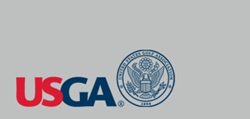 FAR HILLS, N.J. (PRWEB) November 05, 2014
The United States Golf Association (USGA) today announced that Dr. David U. Cookson, of Madison, Wis., a passionate Rules official and dedicated golf ambassador for nearly 50 years, will be the recipient of the 2015 Joe Dey Award.
The USGA has presented the Joe Dey Award annually since 1996 in recognition of an individual's meritorious service to the game as a volunteer. It is named for Joseph C. Dey Jr., who served as the USGA's executive director from 1934 to 1969, before serving as the first commissioner of the PGA Tour.
Cookson's achievements will be honored on Feb. 7, 2015, at the USGA's Annual Meeting and Service Awards at the Waldorf Astoria Hotel in New York City.
"I am overwhelmed," said Cookson. "Working with the USGA has been a great life experience, and I have built so many great relationships with players and leaders. It is an honor."
Cookson, a doctor of internal medicine, has served as a Rules official for nearly 90 USGA championships, including 25 U.S. Opens, and numerous USGA qualifiers. A USGA committee member from 1983 to 2011, he served on the Regional Affairs, Nominating and Senior Amateur Championship committees during his tenure.
"David represents the highest ideals and spirit of our game," says Tom O'Toole, Jr., president of the USGA. "During a very special evening at our Annual meeting in February, we will celebrate his lifelong love of the game of golf and his unwavering dedication to preserve its honorable traditions."
A member of the Wisconsin State Golf Association (WSGA) Board of Directors since 1970, Cookson served as its president from 1977 to 1978. He also served on the Western Golf Association's Board of Governors from 1977 to 1998. Cookson received the President's Distinguished Service Award from the WSGA in 1993, thanks in part to his contributions to the renovation of the University of Wisconsin Evans Scholars House in Madison. He was elected to the WSGA Hall of Fame in 2006.
"Dr. Cookson has been the most prominent and meaningful volunteer figure in the state of Wisconsin," said Jim Reinhart, WSGA president. "He has been instrumental in virtually every significant golf initiative in the state and involved in every aspect of amateur golf as an administrator and mentor. I cannot think of a more deserving person to receive this award."
Cookson was introduced to golf at age 8, playing on public courses with a set of clubs he inherited from a relative. He is a graduate of the University of Michigan and Harvard Medical School, and became an avid amateur golfer and "a nut about the Rules" during his college years. He is a member of Milwaukee Country Club and Maple Bluff Country Club in Madison, where he resides with his wife, Christine, of 60 years. They have four children and 11 grandchildren.
Cookson will receive the Joe Dey Award at the Service Awards Dinner, which honors the people and organizations whose selfless dedication and outstanding accomplishments have made an important contribution to the USGA and its mission to serve the game. In addition to the Joe Dey Award, the Ike Grainger Award, USGA Green Section Award and Herbert Warren Wind Book Award will be presented at the Service Awards Dinner.
About the USGA
The USGA conducts the U.S. Open, U.S. Women's Open and U.S. Senior Open, as well as 10 national amateur championships, two state team championships and international matches. Together with The R&A, the USGA governs the game worldwide, jointly administering the Rules of Golf, Rules of Amateur Status, equipment standards and World Amateur Golf Rankings. The USGA's working jurisdiction comprises the United States, its territories and Mexico. The USGA is a global leader in the development and support of sustainable golf course management practices. It serves as a primary steward for the game's history and funds an ongoing "For the Good of the Game" grants program. Additionally, the USGA's Course Rating and Handicap systems are used on six continents in more than 50 countries.
For more information about the USGA, visit http://www.usga.org.