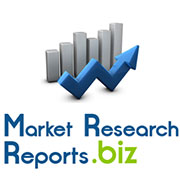 Albany, NY (PRWEB) November 05, 2014
On September 9, alongside with the iPhone 6 and iPhone 6 Plus, Apple took the market by surprise with the unveiling of the market's long-awaited Apple Watch, which was originally set to be released in 2015. The whole set of graphic and video introduction for Apple Watch were displayed on Apple's website, reflecting Apple's changing marketing strategy that used to hold the allure of mystery for unreleased products.
This report outlines features and designs of Apple Watch with corresponding concerns; examines Apple's marketing strategy shift on other smart wearable devices and addresses its supply chain deployment.
Download Detail Report With Complete TOC at http://www.marketresearchreports.biz/sample/sample/229250
Table of Content
Features and Characteristics of Apple Watch
Fashionable and Customizable Design as Major Differentiator
Familiar Digital Crown Gets Innovated
Traditional Watch Crown Makeover
Apple's Strength in Software Apps Enhanced
Tapping to Improve Interpersonal Experience
A Light Tap or a Deep Press Does Make a Difference
Concerns
Battery Life
Charging Issue
Accuracy of Heart-rate Measurements
Absence of Built-in GPS
Strategic Reasons for Unveiling Apple Watch Earlier than Expected
Higher Expectations, Higher Disappointments?
Exert Pressure on Rivals
Delayed Purchase for Other Smart Watches
Supply Chain Deployment of Apple Watch
(Table) The Supply Chain of Apple Watch
MIC Perspective
The Devil is in the Design Details
Apple's Soft Power Influence Cannot be Overlooked
Future Still Looking Promising
Appendix
Glossary of Terms
List of Companies
About Us
Marketresearchreports.biz is the most comprehensive collection of market research reports. Marketresearchreports.biz services are especially designed to save time and money of our clients. We are a one stop solution for all your research needs, our main offerings are syndicated research reports, custom research, subscription access and consulting services. We serve all sizes and types of companies spanning across various industries.
Browse Blog at http://businessmonitorinternational.wordpress.com/