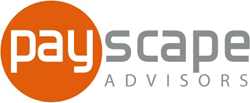 "Our partnership with Optimal Payments gives us the ability to enhance our enterprise offering to SaaS-based technologies with international audiences."
Atlanta, GA (PRWEB) November 05, 2014
Payscape Advisors, a leading integrated financial technology and payment solutions provider, announced today that it will accept and support online and recurring payments to over 200 countries and territories through its partnership with Optimal Payments, a global provider of online payment solutions (LSE AIM: OPAY).
"Through our groundbreaking, integrated SaaS partner program, we recognized the universal need for Payscape to extend our processing capabilities outside of North America," said Rachel Lawrence, technology integration specialist, Payscape Advisors. "Our partnership with Optimal Payments gives us the ability to enhance our enterprise offering to SaaS-based technologies with international audiences."
Payscape Advisors' innovative online gateway currently services thousands of U.S.-based businesses. The partnership with Optimal Payments expands Payscape's reach, allowing the payment solutions company to offer integrated partners the ability to capture new markets and securely accept online payments via dynamic pricing models from anywhere in the world.
"Our ability to provide a wide-range of secure online services through our NETBANX® payment gateway has made us an ideal and trusted payment solution partner for Payscape," said Danny Chazonoff, chief operating officer, Optimal Payments. "We are pleased to help bring Payscape to the international community and enable them to offer their innovative services on a global scale."
International payment processing is now available to any merchant on the Payscape platform. Please visit http://www.payscape.com/international-processing for more information.
About Payscape Advisors
Payscape Advisors provides business owners with financial technologies that allow them to accept payments, streamline their business, and increase cash flow. Our dedication to payment technology and industry innovation is consistent; our mission is clear: to make it simple for business owners to collect money. Whether you accept credit cards at your retail storefront, process payments on your mobile phone, promote gift cards, operate an online shopping cart, or electronically invoice clients, Payscape offers financial products and services guaranteed to satisfy your cash flow needs. For more information visit http://www.payscape.com or @_Payscape.
About Optimal Payments Plc
Optimal Payments is a global provider of online payment solutions, trusted by businesses and consumers in over 200 countries and territories to move and manage billions of dollars each year. Merchants use the NETBANX® platform and services to simplify how they accept credit and debit card, direct-from-bank, and alternative and local payments; and the NETELLER® service to increase revenue and capture new customers. Consumers use the multilingual and multicurrency NETELLER and Net+® Card stored-value offering to make secure and convenient payments. In July 2014, Optimal Payments acquired Meritus Payment Solutions and GMA as part of the company's commitment to strengthen its presence in the US market. Optimal Payments Plc is quoted on the London Stock Exchange's AIM, with a ticker symbol of OPAY. Subsidiary company Optimal Payments Ltd is authorized and regulated as an e-money issuer by the UK's Financial Conduct Authority (FRN: 900015).
For more information on Optimal Payments visit http://www.optimalpayments.com or subscribe at http://www.optimalpayments.com/feed or follow us on Twitter @optimalpayments.