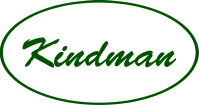 Denver, Colorado (PRWEB) November 05, 2014
The owner and founder of one of Colorado's largest marijuana businesses says the results of the 2014 mid-terms highlight how the ongoing campaign for the national legalization of cannabis is not only legitimate, but also has momentum as it heads towards the critical 2016 elections.
On Tuesday, voters in Oregon and Alaska decided to have their states join Colorado and Washington State in legalizing recreational marijuana for adults.
And Ryan Fox, CEO of Denver-based Kindman, says those victories are further indications that America's approach to cannabis has matured.
"Even with the Republicans winning like they did and taking control of Congress, several major marijuana initiatives were passed," he said. "That's huge for those of us in the cannabis industry."
Colorado's highly-scrutinized and ongoing experiment with legal marijuana, Fox says, "has helped to bring the marijuana industry out of the shadows, and it's helped to let people know cannabis is a legitimate business with a large consumer base."
"With what's been going on here in Colorado, and with these victories in Alaska and Oregon, the country will see how legalizing cannabis in more states not only creates jobs but can help out local economies," Fox added. "It will also show how legal cannabis businesses can be responsible and good neighbors in their communities."
At least 23 states and the District of Columbia have legalized the medical use of marijuana. Several more states, including the cannabis epicenter of California, are expected to vote on legalizing recreational use in 2016.
And now, with four states embracing legal, recreational cannabis, Fox says it's important for the legal marijuana businesses "to realize our responsibility in not only educating consumers, but in staying credible as an industry."
ABOUT KINDMAN
Established in 2009, Kindman provides customers with an unmatched cannabis product – grown in Colorado state-regulated facilities at indoor locations, using a customized process that combines food-grade nutrients, and a unique soil mix that brings out the plant's best features. Close attention is paid to product cleanliness, quality, curing and processing.
Since the January 1, 2014 start of legalized sales of recreational cannabis to adults in Colorado, Kindman has provided high-quality marijuana flowers to tens of thousands of customers from over 100 countries.
For more information, visit: http://www.mykindman.com/
Tags: marijuana, cannabis, marijuana business, Kindman, Ryan Fox, midterm elections, elections, Alaska, Oregon, Washington, D.C., Colorado, California, recreational marijuana, marijuana legalization, politics, 2016 elections