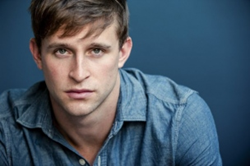 (PRWEB) November 06, 2014
Talent development ministry AMTC today announced three upcoming auditions for performers located in or near Nashville, Atlanta and Dallas. Auditions are open to amateur and professional performers, ages four and up. People of all faiths and good intentions are invited to attend.
Nashville: Westlight Studios, 1106 Harpeth Industrial Court
Franklin, TN 37064
6 p.m. auditions available
Atlanta: AMTC Atlanta, 2000 Powers Ferry Rd., SE. Suite 1-1A
Marietta, GA 30067
1:00 p.m. auditions available
Dallas: AMTC Dallas, 440 Parker Square
Flower Mound, TX 75028
1:00 p.m. auditions available
Actors, models, singers, dancers and comedians have a few more chances to audition for the non-profit ministry, AMTC, before the Winter SHINE conference in Orlando, Fla. Performers ranging from amateur to professional are invited to Nashville, Atlanta or Dallas on Saturday, Nov. 15, 2014. The auditions are free of charge. Through prayerful consideration, the AMTC team offers callbacks to performers who possess a teachable spirit and have a desire to become positive role models in entertainment.
Performers who audition and receive a callback will be given the opportunity to join the community of AMTC, headlined by the SHINE Conference and The Bridge Training Program. Scouts at the Nov. 15 auditions will be Dan and Kimberly Keen (Nashville), Adam She (Atlanta) and Jaco Booyens (Dallas).
For more information about AMTC, or to sign up for an audition, please visit http://www.amtcworld.org. To join the movement of making good bolder in film, fashion, music and theater, follow AMTC on Twitter.