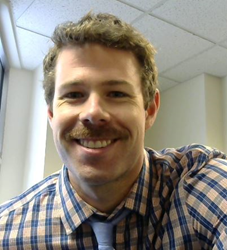 Grow out your facial hair and help us celebrate Movember and No Shave November
San Francisco, CA (PRWEB) November 06, 2014
Throughout the month, the doctors of SF Custom Chiropractic and men all over the world are growing out their mustaches for Movember and growing out all facial hair for No Shave November. The goal is to bring awareness and raise money for men's health and prostate cancer, as well as all other cancer research and causes.
"Most men don't realize how prone they are to health issues like depression, prostate and testicular cancers," says Dr. Adam Jacobs, founder of SF Custom Chiropractic. "Our goal is to help bring awareness to this so more men take the action needed to improve their health."
Testicular and prostate cancers are the two most common cancers in men, and each affect about 20% of men annually. Prostate cancer affects 1 in 7 men and as many as 1 in 36 men will die from prostate cancer each year. There are almost 9,000 new cases of testicular cancer in men ages 15-35, resulting in 380 deaths per year. The doctors of SF Custom Chiropractic and all of the participants of Movember seek to bring awareness to the prevalence of these diseases among men. The hope is that increased awareness will make it easier for men to talk about these issues, and less reluctant to seek help regarding men's health issues.
Raising money for men's health isn't the only way to help out this month. Some men are participating in No Shave November as well, which promotes awareness and raises money for all cancers. More than one million people in the United States are affected by cancer each year and almost all of those cases result in death. What better way to grow awareness than to embrace the hair we have, which most cancer patients lose?
For the entire month of November, SF Custom Chiropractic is allowing patients to donate up to a complimentary treatment, $80 value, to Dr. Jacobs' Movember web page for the Financial District location, or Dr. Gustins No Shave November page for the Bernal Heights location. Our goal is to help raise both money and awareness for men's health and for all cancers in a way that benefits everyone.
SF Custom Chiropractic was founded by Dr. Jacobs in 2011, after he discovered a pressing need for complete chiropractic care in San Francisco's Financial District. Since then, SF Custom Chiropractic has been ranked in the top 3 chiropractic clinics in the Bay Area according to ABC 7 A-List for 2 years running, and has also proudly held the Best of Yelp for the last 4 years.
Appointment slots fill up quickly! Call the office to schedule your discounted treatment with us today at 415-788-8700 and be sure to mention your donation!