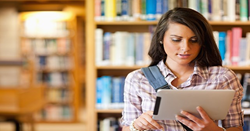 Teens are searching for these terrifying words ' How to Kill yourself' and the search volume is by thousands.
London, UK (PRWEB) November 06, 2014
The numbers related to suicide are truly staggering, especially teen and youth suicide. With suicide being the third top leading cause of death for teens, it is more evident that teens are actively looking to end their lives and seeking help from the World Wide Web to do so. NoBullying investigates in an article released today why are teens searching for "How to kill yourself" online every day.
The article examines the horrifying numbers of suicide related terms searched for online such as "I want to die", "How to kill yourself", "Painless suicide methods" and "easy suicide" and then goes to list signs and signals a child or a teen may be experiencing suicidal thoughts such as taking an interest in different art forms on dying and death as well as depression, sadness, withdrawal, loss of interest in things that previously gave the teen pleasure, difficulty sleeping, reckless behaviors and cutting or self injury.
While a computer seems to make it easier for bullies to stigmatize and torment their victims, these devices can also show signs of a problem for parents that want to intervene or get involved. The importance of checking the history and search terms on the computer cannot be over-emphasized, and many parents may be stunned at what they find on their family's computer. Even a teen reading online about suicide notes maybe an indicator of a suicide planned.
Though browsing histories for easy ways to commit suicide without pain are saved on hard drives and even social media posts about the topic can be accessed by law enforcement, it is generally not done until after the act has been committed. Even parents who go out of their way to prevent their children from being online unsupervised find that it can be almost impossible to keep a child from looking up easy painless suicide if this is what they want. They can use a friend's computer, go to the library or even use their mobile phones.
It is essential for parents, teachers and caregivers to note the several signs of suicide tendencies or the presence of suicide ideation and try to establish open lines of communication with teens. Creating a safe space for teens and youths to discuss their feelings and desires without fear of punishment, belittlement or mockery can help them see a light at the end of their depression tunnel.
Ciaran Connolly, Co Founder of NoBullying says "Teens are searching for these terrifying words ' How to Kill yourself' and the search volume is by thousands. Teens are looking to kill themselves and got no one to help them but the dark world of the internet."
He added that parents and teachers should make a point to educate the younger generations about the sad outcome of bullying online and offline. According to Connolly, it is quite imperative to press for more firm laws condemning all acts of bullying and harassment.
NoBullying.com features many pages dedicated to parents, teens, teachers, health professionals as well as posts related to cyber safety and the latest news about law making concerning curbing Bullying worldwide as well as inspirational Bullying Poems and famous Bullying Quotes.
The website regularly updates its bullying statistics and cyber bullying statistics as it is essential to understand how widespread the bullying epidemic is. It also regularly runs cyber bullying surveys and questionnaires to get recent updated statistics on everything related to cyberbullying.
He also added that anyone suffering from bullying in any form or way can always find advice and help on the NoBullying website – but if anyone is suffering from severe bullying or cyber bullying, the best thing is to talk to someone locally – a parent, teacher or local organization that has been set up to help with specialized councilors to deal with this topic.