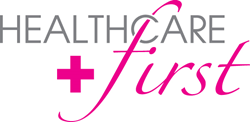 The opportunity to offer this hospice CAHPS service increases our leading position as the single source solution for hospice providers.
Ozark, MO (PRWEB) November 11, 2014
HEALTHCAREfirst, the pioneer in cloud-based software and services for home health and hospice care, announced today that it has partnered with Deyta to offer its customers Hospice CAHPS surveys.
Deyta, one of the industry's leaders in healthcare satisfaction management, and HEALTHCAREfirst have partnered together to integrate the CAHPS survey process by allowing customers to easily include Deyta's services with HEALTHCAREfirst's software.
"We are excited about our partnership with Deyta, the market leader in hospice patient and family satisfaction. Our customers will benefit from Deyta's comprehensive suite of tools and services that go beyond simple data collection, allowing them to improve patient care and focus on results for optimal performance," said Bobby Robertson, President and CEO of HEALTHCAREfirst. "The opportunity to offer this hospice CAHPS service increases our leading position as the single source solution for hospice providers."
"Hospices have been faced with a number of challenges this year, and now they are facing implementation of systems and processes to meet the Hospice CAHPS requirement," said Kevin Porter, Deyta's President and CEO. "Our partnership with HEALTHCAREfirst will simplify compliance with this new requirement for mutual customers, allowing them to place stronger focus on leveraging the resulting data to drive operational efficiencies and elevate the care that they provide."
About HEALTHCAREfirst
HEALTHCAREfirst provides leading-edge technologies that improve business and clinical functions to over 1,300 home health care and hospice agencies across the United States. HEALTHCAREfirst was one of the first home health care software vendors to recognize the industry's need for high quality software applications that are accessible over the internet. Based in Ozark, Mo and one of the fastest growing providers of its kind, the company provides clients with web-available agency management software, business intelligence analytics, electronic medical record software, revenue cycle management software, billing services and coding services that ensure technology is not a barrier to patient care, but a powerful tool. HEALTHCAREfirst allows caregivers to focus on patients instead of paperwork. For more information call 800.841.6095 or visit the company's website at http://www.healthcarefirst.com.
About Deyta
Partnering with thousands of hospice, home health, and healthcare organizations, Deyta simplifies data driven management, enabling our clients to overcome the mountains of data that cloud good judgment. With Deyta's High Definition Success Guidance solutions and services, healthcare leaders make proactive decisions that strengthen financial performance, improve operational efficiency, ensure CMS compliance, and provide better patient care.