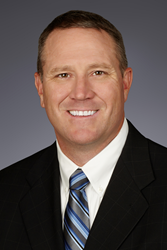 Richardson, TX (PRWEB) November 06, 2014
Cory Kent has joined Adolfson & Peterson Construction (A&P) as Director of Business Development. During his 20 year career, Cory has served in a variety of management positions with leading construction companies throughout Texas.
"Cory's extensive knowledge of the Texas construction market and his thorough understanding of MEP systems will serve as a great asset to A&P," said Corbett Nichter, Senior Vice President of Adolfson & Peterson Construction. "We are thrilled that Cory has decided to join A&P, further strengthening our team."
Cory comes highly recommended by peers and clients as someone who has the industry experience, technical know-how and leadership skills to successfully manage client relations and execute winning projects. Cory has worked throughout the commercial sector in the energy, retail, healthcare, and mission critical markets in a variety of roles, including project manager, MEP manager and sales manager.
Cory is a native Texan and holds a bachelor's degree in Marketing from Texas Tech University.
About Adolfson & Peterson Construction
Adolfson & Peterson Construction is a U.S.-based, privately held firm that is consistently ranked among the top 50 construction managers and general contractors in the nation. Founded in 1946, the company has built longstanding commitments to the regions in which it operates and is known nationally for its innovative and collaborative approaches within the building industry. Adolfson & Peterson Construction serves the education, multifamily, healthcare, energy, commercial, municipal and senior living market segments from its offices in Charlotte, Dallas, Denver, Los Angeles, Minneapolis, Phoenix, Portland and Tacoma. For more information, visit http://www.a-p.com and follow us on Facebook, LinkedIn and Twitter.