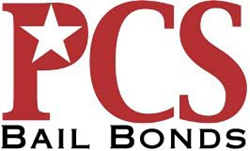 Being a bail bond agent in Fort Worth for so many years, we definitely see how the presence of more patrol officers can deter crime in Fort Worth
Fort Worth, TX (PRWEB) November 07, 2014
PCS Bail Bonds (http://www.PCSBailBonds.com), Fort Worth, Texas' most trusted bail bond service, is responding to a recent study that concluded Fort Worth needs more police officers on patrol.
According to a study conducted by the non-profit Police Executive Research Forum (PERF), Fort Worth needs 59 more patrol officers, primarily to reduce response times and meet other crucial community needs. Police Chief Jeff Halstead agrees with the study, but not PERF's solution of pulling those officers from the Neighborhood Police Program. (Source: Hirst, C., "Study shows Fort Worth needs more police officers," Star-Telegram web site, November 4, 2014; http://www.star-telegram.com/2014/11/04/6258779/study-shows-fort-worth-needs-more.html?rh=1.)
"Being a bail bond agent in Fort Worth for so many years, we definitely see how the presence of more patrol officers can deter crime in Fort Worth," says Paul Schuder, owner of PCS Bail Bonds. "What we need to do is come up with an effective strategy that doesn't address one need while taking away from another; there needs to be balance."
Based on the study's results, PERF suggested using up to 60 of the 94 neighborhood police officers for patrol, but Halstead disagrees, stating that what PERF is seeking to gain from adding more patrol officers is already being accomplished by the neighborhood police officers as far as engaging the community and creating an environment of dialogue between residents and the officers patrolling their neighborhood.
"The goal is always to keep communities safe by preventing and reacting to crime," Schuder explains. "We try to do our part as best we can as bail bond agents, but the presence of police officers is an automatic deterrent for most criminals."
According to Chief Halstead, he is working on a five-year plan that will be released in January to meet some of the demands of the study, which also cited the need for 20 more investigators, close to that number of sergeants, and at least 60 civilian roles, among other shortcomings.
"Fort Worth has grown by over 200,000 residents in the past decade, making it one of the fastest growing cities in America," Schuder concludes. "The dynamics for protecting those citizens needs to grow with the population."
With over 20 years of experience, the dedicated team at PCS Bail Bonds has helped secure the release of thousands of clients. PCS Bail Bonds' extensive experience has also helped it gain the respect of the courthouse personnel, attorneys, and judges of Tarrant County, Texas along the way. Conveniently located just minutes from downtown Fort Worth, PCS Bail Bonds can get a bail bond posted quickly in Mansfield, Fort Worth, or any other municipality in all of Tarrant County. To learn more about PCS Bail Bonds, visit the company's web site at http://www.PCSBailBonds.com or call PCS Bail Bonds toll-free at 1-888-335-1655.