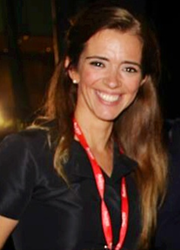 I look forward to working with the rest of members to increase the presence of Alliott Group in all the strategic sectors - Maria Zabala
Bilbao, Spain (PRWEB UK) 7 November 2014
Alliott Group are pleased to announce that Maria Zabala Landa of Abbantia Abogados y Asesores Tributarios who has been an active member of the Alliott Group since May 2009 has been appointed to the Advisory Board.
Abbantia Abogados y Asesores Tributarios has over 20 staff in 3 office locations in Bilbao, Madrid and Seville. With professionals composed of solicitors, economists, social science graduates and experts in mediation and negotiation. With 15 practice areas enabling the firm to cover all sectors of Law.
Alliott Groups' International Board consists of 12 members, who cover all geographical regions.
For additional information on Abbantia Abogados y Asesores Tributarios please go to: http://alliottgroup.net/firm/view/797/43
Or watch this interview: http://youtu.be/RNr0sI42O14
"It is my honor to be invited to be a member of the EMEA Advisory Committee, which I have proudly accepted. I look forward to working with the rest of members to increase the presence of Alliott Group in all the strategic sectors, within this geographical area, developing new tools and strategies which will achieve fruitful future for the Group and its members." Commented – Maria Zabala Landa