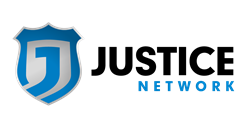 We are proud to be a part of this unique multicast network's efforts to make a difference in people's lives, fight crime and to keep communities safer
Washington, DC (PRWEB) November 10, 2014
Veteran television executives are joining forces to launch Justice Network, a free over-the-air multicast network with carriage on MSO's, featuring gripping stories of true crime and aiming to make communities safer by empowering viewers to take action. Working in partnership with Crime Stoppers USA, The National Center for Missing and Exploited Children, and other law enforcement agencies, the Justice Network will dedicate 90 seconds to public service every hour, 24 hours a day, 365 days a year. This includes: 30 seconds to "Bad Person of the Week", :30 seconds to help locate missing children, and :30 seconds to providing viewers with invaluable safety tips.
The Senior Leadership Team includes founder Lonnie Cooper, a seasoned player in the multicast space and a founder of Bounce TV, one of the most successful multicast networks. Industry leaders from some of cable's largest networks include CEO Steve Schiffman, former president of National Geographic Channels; Head of Distribution Barry Wallach, former president of NBCUniversal Domestic TV Distribution; and Head of Programming John Ford, award-winning programmer and former president of Discovery Channel. Wendy Brown, formerly of CSE, will serve as Justice Network COO.
"Recognizing that by 2013, half of the top 50-rated prime shows on television were justice-oriented programming, our management team saw the need to satisfy America's obsession with justice. We are proud to be a part of this unique multicast network's efforts to make a difference in people's lives, fight crime and to keep communities safer," said Justice Network CEO Steve Schiffman.
The Justice Network will be partnering with Gannett Broadcasting to launch the network in approximately one-third of the country beginning January 2015. Gannett Broadcasting will make Justice Network's television content available in virtually all of the markets in their U.S. footprint.
"The Justice Network team has a great programming strategy as well as a great lineup," said Dave Lougee, president of Gannett Broadcasting. "We are pleased to be their launch partner and look forward to introducing the network to a third of America's viewers within months."
Justice Network programming will include series such as, Body of Evidence, Masterminds, The Investigators, Psychic Detectives, I, Detective, LA Forensics, Missing Persons Unit, Murder by the Book, Parco P.I., Locked Up Abroad, Alaska State Troopers, Extreme Evidence, North Mission Road, Haunting Evidence, Over the Limit and Dominick Dunne's Power Privilege and Justice.
For more information, please visit http://www.justicenetworktv.com.
About Justice Network
Justice Network is dedicated to providing a first-of-its-kind public service initiative by targeting "bad guys", finding missing children and providing safety tips for its viewers. Proud to be the only multicast network with a public service commitment to making communities safer, the Justice Network recognizes crime affects everyone. For more information, please visit http://www.justicenetworktv.com/.
About Gannett Co., Inc.
Gannett Co., Inc. (NYSE: GCI) is an international media and marketing solutions company that informs and engages more than 110 million people every month through its powerful network of broadcast, digital, mobile and publishing properties. Our portfolio of trusted brands offers marketers unmatched local-to-national reach and customizable, innovative marketing solutions across any platform. Gannett is committed to connecting people – and the companies who want to reach them – with their interests and communities. For more information, visit http://www.gannett.com.