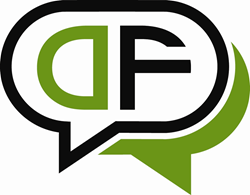 As always, we are grateful for Data Facts' support as a dedicated community partner! Thank you for bringing some Halloween joy to our kids!
Memphis TN (PRWEB) November 10, 2014
Data Facts, Inc – a nationwide provider of mortgage lending and background screening solutions – has long been committed to providing charitable contributions in the national and local communities they serve. They recently sponsored and participated in an afternoon of pumpkin decorating with the children at Youth Villages in Memphis.
Data Facts Inc. supplied pumpkins and decorations for 50 children, and several Data Facts, Inc. employees spent an afternoon assisting in the decorating process.
Jennifer Judge, Youth Villages' Community Relations Manager, received positive feedback from the children who participated in the event. "Thank you for bringing volunteers and pumpkins for our kids for Halloween. It went over very well and all the kids (even the older ones) really appreciated the opportunity. The decorations were adorable! As always, we are grateful for Data Facts' support as a dedicated community partner. Thank you for bringing some Halloween joy to our kids.
Youth Villages' children were not the only ones who enjoyed the event. Rebecca Ilsley, one of Data Facts Inc's Background Screening Specialists, participated in the pumpkin carving. "Seeing the excitement from the kids was awesome. I had a blast decorating the pumpkins with the kids and will definitely be volunteering again."
Data Facts' aim is to be a positive and productive member of their community by contributing financial resources, as well as through the employee volunteerism program. "We're proud of our associates who help make our giving possible. Thanks to them, we're making a difference," says Daphne Large, CEO of Data Facts, Inc.
The pumpkin decorating event will likely become an annual tradition for Youth Village's children and Data Facts, Inc's employees.
About Youth Villages
Founded in 1986, Youth Villages is a private nonprofit organization dedicated to helping emotionally and behaviorally troubled children and their families live successfully. They help more than 22,000 children and families each year from more than 20 states and Washington, D.C. Their Evidentiary Family Restoration™ approach involves intensive work with the child and family. The EFR approach produces lasting success for children with success rates twice that of traditional services at one-third the cost of traditional care.
All Youth Villages' employees are committed to the mission and values that guide the organization. Adherence to simple, specific principles ensures they offer the very best, most effective help to every child in their care and provide the foundation for their organization's dynamic growth.
About Data Facts, Inc.
Since 1989, Data Facts, Inc. has provided clients with information they trust and rely on to make sound hiring and lending decisions. Their full suite of products-from pre-employment screening to lending product solutions-assists customers in streamlining their lending and hiring processes. Data Facts, Inc. provides their clients with both cutting edge, top of the line technology, and personalized support and service. Together, these are the building blocks of their client relationships.
They are NAPBS accredited, SOC 1 and 2 certified, and are active board members of the NCRA. They invite you to experience the Data Facts Difference.
Subscribe to their blog and newsletter to stay abreast of important industry updates.