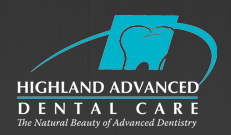 Highland Township, MI (PRWEB) November 07, 2014
Missing teeth can have devastating consequences on oral health. Dr. James LoCascio is accepting new patients, and is proud to now offer patients in Highland Township, MI the time-tested option of dental implants. Rather than sitting on top of the gums like dentures or bridges, an implant is rooted to the jawbone to prevent bone loss and provide a solid anchor for the tooth.
The jawbone and the tooth roots have a mutually beneficial relationship. The bone anchors the teeth firmly in place and gives them the support they need to chew food, and they in turn provide stimulation that is critical for healthy growth. The loss of a tooth immediately affects this process. The bone begins to disintegrate, and the body reabsorbs it as it crumbles. The surrounding teeth are deprived of their foundation over time, and they shift, loosen and fall out, as well. As the jaw continues to deteriorate, it causes a shrunken facial structure.
While dentures and bridges provide a superficial replacement for missing teeth, they cannot reproduce the function of tooth roots because they sit on top of the gums. They do not have the support of the jawbone, so dentures are held in place with a sticky paste that is often not strong enough to prevent them from coming loose when a person eats certain foods. When a full dental plate is not needed, the dentist might suggest a bridge, which is fastened in place with brackets. The remaining teeth must be filed down in order to create a base for the attachments.
Dental implants provide a permanent solution for individuals in Highland Township, MI who are missing teeth. Dr. LoCascio surgically implants a titanium post directly into the jawbone. Over the next few weeks as it heals, it integrates with the bone and becomes an anchor as solid as a natural tooth root with the ability to perform the same bone-stimulating function. The crown of the tooth is then affixed to the post, providing the patient with a fully functional and aesthetically pleasing replacement.
Dr. LoCascio's website has more information about dental implants and how patients in Highland Township, MI can schedule a consultation to explore this option.
About the Practice
Highland Advanced Dental Care is a general practice offering personalized dental care for patients in Highland, MI. Dr. James LoCascio graduated from the University Of Detroit School Of Dentistry in 1981. Since graduating from dental school, Dr. LoCascio has had extensive training in advanced restorative and reconstructive dentistry at the Pankey Institute in Key Biscayne Florida. Dr. LoCascio has also had advanced training in the placement and restoring of dental implants at the Misch Institute for Dental Implants. Dr. LoCascio holds a Fellowship with the International Congress of Oral Implantogy. To learn more about Highland Advanced Dental Care and their dental services visit their website at http://www.highlandadvanceddentalcare.com/ or call their office at (248) 887-8371.