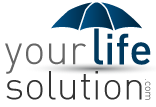 Chicago, IL (PRWEB) November 09, 2014
YourLifeSolution.com, a website which allows consumers to view competing life insurance quotes instantly, is today alerting consumers of the futility and poor design of annual renewable term life insurance.
The service has chosen to alert consumers of the pitfalls of this product since it is now being marketed more heavily to consumers as a simple and affordable option. According to YourLifeSolution.com, having a guarantee of only one year for a life insurance price is financially questionable in the long term. "One year term life insurance is exceptionally cheap. I specifically use the word 'cheap' and not the word 'affordable' because over the course of one's life, it is actually one of the most expensive concepts there is. Annual renewable term life insurance changes in rate every year and goes up significantly each year. While this would be fine if the policy were generating a healthy cash value to offset the increases, this isn't the case with annual renewable term life insurance," said Eric Smith, the creator and independent life insurance agent of YourLifeSolution.com.
YourLifeSolution.com's Illustration of How an Annual Renewable Term Life Insurance Policy Increases with Age for $300,000 Worth of Coverage on an Average Man:
at age 45: $469.80
at age 46: $507.36
at age 47: $548.04
at age 48: $591.96
at age 49: $635.76
YourLifeSolution.com encourages everyone of Illinois, Florida, and the rest of America to view their own life insurance quotes on YourLifeSolution.com. Information can also be obtained directly from Eric Smith at 888.374.2764.