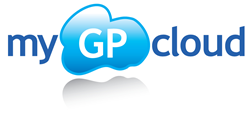 now we can deliver a single point business management system for a consistent experience across departments, devices and operating systems
San Diego, CA (PRWEB) November 10, 2014
myGPcloud, the first truly on demand Microsoft Dynamics GP cloud provider, unveiled a redesigned myGPcloud.com site, and is now offering new options to extend the core Dynamics GP accounting functionality including Office 365, Microsoft Dynamics Business Analyzer and SQL Server Reporting Services (SSRS). The unveiling of the new site was announced at the reimagine 2014 Dynamics Partner Conference focused on Dynamics GP.
"Customer demand for device freedom has reached an all-time high for business software and now we can deliver a single point business management system for a consistent experience across departments, devices and operating systems," said Linda Rose, founder and CEO of RoseASP which powers myGPcloud. "Microsoft Dynamics GP, O365, Business Analyzer and SSRS offer a user friendly and efficient software experience at a huge value to our customers. We've also redesigned myGPcloud.com so that the user experience is more friendly, intuitive and informative." myGPcloud contains pre-written financial and management reports and system configuration setups that make getting started simple and efficient.
O365 is a complete Microsoft Office suite in the Cloud and because it is launched directly from a web browser, it can be accessed from anywhere and on any device including iPad and Mac. With myGPcloud and O365, users are now able to import and export their core financial data from Dynamics GP into Excel, Word and PowerPoint for accurate reporting and real-time insightful presentations.
Additional cost for Office 365 will vary depending on the number of users and functionality requirements.
Business Analyzer with SSRS delivers a mobile solution for insightful and collaborative reporting and analytics. SSRS lets you share secure web-enable reports that cannot be modified from within SSRS so you can strike a perfect balance between data integrity and transparency. Business Analyzer gives you web based access to your favorite Microsoft Dynamics GP reports including SSRS and delivers insightful analytics that you can take on the go, with touch-screen friendly functionality for a full mobile experience.
About myGPcloud
myGPcloud is the first truly on demand Microsoft Dynamics ERP software that includes all of the out-of-box functionality of Dynamics GP and offers free Dynamics GP trials __title__ ]. During the 30 day free trial, myGPcloud gives users immediate access to cloud-based Dynamics GP with step by step setup tutorials for the fastest time to value. Since 2000 RoseASP.com, the power behind myGPcloud, has provided hosted Microsoft Dynamics ERP and CRM applications to businesses around the world.
About RoseASP
RoseASP provides hosted Microsoft Dynamics ERP and CRM applications, specializing in heavily regulated industries and publicly traded companies. Since 2000, RoseASP has hosted systems for small and mid-sized companies and a growing number of Microsoft Partners around the world. With a highly skilled and experienced team of experts in hosting financial and accounting systems and related modules, RoseASP takes pride in customer service and providing The Human Touch in a Digital World. For more information about RoseASP, visit http://www.roseasp.com.
For more information visit http://www.mygpcloud.com or contact:
Emily Matkin, (858) 794-9403, emily(at)roseasp(dot)com