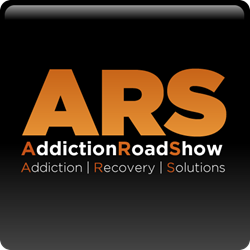 Did you know 10% of the British population have addictive disease?
Cambridgeshire (PRWEB UK) 12 November 2014
The Addiction Road Show will be holding its first event in Cambourne, near Cambridge on Saturday November 15, 2014 at the Belfry Hotel. The event is specifically designed to assist families (and individuals) experiencing addiction challenges to better understand how to help their loved ones overcome their destructive cycle. it's the very first event of its kind.
Yes, 10% of the British population have addictive disease and this affects 20% of the British population!
Addiction is a common yet highly misunderstood public health issue, which directly affects 1 in 10 individuals in the UK (WHO, 2014) and 1 in 5 individuals indirectly (AdFam evidence).
The event will take place on November 15, 2014 at the Belfry Hotel from 1:30 PM to 5:30 PM
Addiction to Alcohol & Drug is still a growing concern around the world. Growing trends are sex, gambling, over-eating, shopping and gaming… all different types of addiction, with different levels of stigma. Addiction comes in various forms, none of them easy to deal with…… The withdrawal symptoms of "detoxing" from drugs and alcohol can be horrifying and only those who have gone through the problem can truly relate to it. Many have found hope in the world where addiction slowly torments them, while others are still looking for their string of light – this is where The Addiction RoadShow comes into play.
The Addiction Road Show sets out to explain precisely what addiction is and how it can be arrested permanently. The three Addiction Treatment Industry recognised speakers will explain how family members can actually help their loved ones who are currently going through addiction, even if they're not willing to stop yet.
This event will offer concerned friends and families a thorough explanation on how to conquer addiction once and for all. The hand picked presenters will explain not only how to overcome the problem, but also clarify how addiction works and how to receive immediate help, even if the addict refuses to address their problem. The event will describe and explore what recovery from addiction actually looks like and how alcohol and drug recovery really is right around the corner.
The Addiction Road Show live seminars are interactive with a Q&A session in the final part of the afternoon, which will highlight real life problems faced by many thousands of British families.
Families in crisis will leave the live event knowing that they can make a difference to their loved one's addiction right away, and for those with less urgent situations, the best resources available will be at their fingertips for when they feel the time is right.
To book and reserve your seat please visit http://www.AddictionRoadShow.co.uk
For all press enquiries, please contact: office@addictionroadshow.co.uk
0207 993 8598
————————————————
The Addiction Road Show will be touring around Britain from November 2014 onwards, visiting a different county at least once a month.

January 17th Oxford
Feb 21st Leicester
March 7th Birmingham
April 11th Milton Keynes
May 9th Manchester
June 6th Peterborough
(Dates & locations all subject to confirmation)