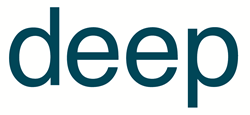 Our goal was to strengthen Tyson K-12's position as a leader in the segment through sophistication coupled with the playful, bold colors and energy that are synonymous with the K-12 world.
Springfield, Mo. (PRWEB) November 11, 2014
A leader in foodservice advertising, deep recently created the event web and printed communication, signage, collateral, banners and apparel for the Fourth Annual Tyson Innovation Premiere event. Tyson Foods, Inc. is one of the largest producers of meat and poultry in the world, and Tyson Foods K-12 offers an extensive line of products for school foodservice needs. The 2014 Tyson Innovation Premiere took place at the Seaport World Trade Center in Boston, Ma., and the event drew up to 3,000 attendees.
The annual event is intended to showcase innovative new products and offer samples to the school foodservice directors who plan students' meals. Deep Partner, Creative Director Dan Stewart addressed a few keys that attendees expect from the event as well as from Tyson Foods: "The K-12 segment knows Tyson K-12 for meeting strict nutritional requirements while offering kid-friendly favorites, like chicken, pizza, meatballs, sandwiches and tortillas. So the focus of the sales collateral material," Stewart continued, "is to reinforce those expectations and communicate Tyson K-12 as the go-to supplier for K-12 schools."
This year, deep and Tyson K-12 focused the Innovation Premiere event around introducing a complete house of brands that offer a versatile portfolio of products for schools' foodservice needs. Stewart elaborated on the creative strategy his food marketing group devised for bringing the various design elements together: "There are multiple products and brands at play, so our overall goal was to unite the collection of innovations in a collaborative environment. Our approach to the pre-event communication was to keep our invites and e-blasts concise yet alluring, so we could then unveil the new products and brands with a more weighted impact at the annual event."
Another major focus for deep throughout the process was steering traffic to the newly renovated full-line website for Tyson K-12, tysonschoolproducts.com. The responsive site is easily accessed and fully functional on any desktop or mobile device. Discussing how the new website and recent K-12 communication compares to other foodservice marketing efforts for Tyson Foods, Stewart said the goal was to strengthen and enforce Tyson K-12 as an industry leader in the segment through professional, sleek sophistication that incorporates the playful, bold colors and energy that are synonymous with the K-12 world. By creating strong yet simple signage to exhibit the latest Tyson K-12 brands, deep evoked interest in the new products and supported sales with the more in-depth, detailed collateral materials and website.
deep
Founded in 2005, deep is a renowned food-branding agency that creates successful business-to-business and direct-to-consumer advertising campaigns across the United States and around the world. Deep is part of the Marlin Network, which represents over 70 food and beverage brands. The Network also consists of FoodIQ, STARAwards, The Alchemedia Project, Marlin and Marlin Network Consulting. Based out of Springfield, Mo., Marlin Network is the number one purchaser of foodservice media and was included on Inc. Magazine's list of America's Fastest Growing Companies in 2010, 2011, 2012 and 2013. To learn more about deep, visit deepgroup.com or follow the agency on Twitter, Facebook, Pinterest, Instagram and the b!eep blog.