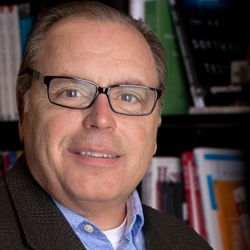 Austin, TX (PRWEB) November 11, 2014
Headspring, one of Austin's Fast 50 companies and one of the Best Places to Work in Texas, announced today that Dave Valentino has joined the company as Director of Enterprise Sales.
Valentino brings over 20 years of enterprise software and services solution sales experience to Headspring, along with inter-industry experience in Healthcare, Education, Manufacturing, and Finance. With a decade's worth of start-up experience in sales and business development solutions, Valentino's skillset will help Headspring deliver business strategies to meet the needs of mid and large enterprise clients.
"Dave will be instrumental in supporting our work to service enterprise clients, helping them improve their business agility," said JT McCormick, President of Headspring. "In addition to expanding our enterprise advisory team, Dave will lead efforts to partner with systems integrators and IT consultants to better serve CIOs."
Valentino comes from a background of leadership roles, including his most recent as vice president of Corporate Partner Development at American Campus Communities. He played a crucial role in driving increased IT efficiencies resulting in valued partnerships and increased business savings.
"I am thrilled to have the opportunity to lead Headspring's enterprise sales team," said Valentino. "Helping enterprise companies build a comprehensive application strategy to achieve their business goals is a passion of mine and I look forward to leveraging my expertise in business strategy and development to drive results for Headspring clients."
Prior to his role at American Campus Communities, Valentino ran his own business development company, advising clients on business development strategies for revenue growth, how to expand both their client base and knowledge in the industry, and how to secure funding for growth and development.
About Headspring
Founded in 2001, Headspring provides application strategy and delivery to enterprise companies seeking to improve business agility and deepen customer engagement. We insulate our clients from the leading causes of project failure via our unique Post-Agile™ Rapid Delivery Framework, value based pricing engagements, and onshore developer collaboration that results in a 98% project success rate. For more information on the company, visit http://www.headspring.com.