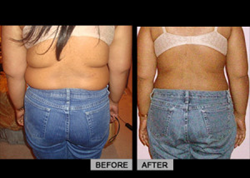 People throughout the country are avoiding the potential risks of invasive weight loss surgery by turning to Diet Doc.
Philadelphia, PA (PRWEB) November 11, 2014
Those who have struggled unsuccessfully to lose unhealthy and embarrassing excess fat may be considering turning to weight loss surgery as their final attempt for weight loss. While most weight loss surgery patients do, in fact, lose weight, many are not prepared for the physically painful and emotionally exhausting procedure that this surgery requires. Diet Doc cautions dieters to examine all of their options and to be aware of the potential complications, post-surgical requirements and lengthy insurance approval prior to moving forward.

Because weight loss surgery carries a rather hefty price tag, insurance companies tend to be very slow and thorough in their approval process. The companies will take several factors into consideration, including age, health and BMI and oftentimes require documented proof that the patient has exhausted all other weight loss options, including following a qualified weight loss program, such as Diet Doc;
Like any invasive surgery, patients should be aware of the potential risks involved, which can include blood clots, infection, bleeding and, even death;
Dependent on the type of weight loss surgery, patients should anticipate an overnight stay in the hospital;
Patients can expect an extended recuperation period;
Food consumption will typically begin with bite-size pieces, which sometimes must be ground to avoid nausea and vomiting;
Weight loss will not be immediate and can be an extremely slow and difficult road.
Diet Doc, on the other hand, offers their patients a simple, easy to follow and all-inclusive medical weight loss program that works. To get started, potential patients can simply:

Complete a health questionnaire and consult online with a Diet Doc doctor who will review past weight loss attempts and assess the entire system to identify internal imbalances, cellular toxicity or sluggish organs to uncover and attack the real reason for weight gain;
While all patients will receive custom diet plans, many will qualify for pure prescription hormone treatments, exclusive diet pills and proprietary appetite suppressants that signal the brain to attack stored fat by releasing it into the bloodstream, converting it as the body's primary energy source. This powerful blend also alleviates between meal hunger, food cravings and loss of energy during dieting, the three major reasons why dieters find diet plans difficult to stick to.
New patients will work closely with certified nutritionists who will uniquely design meal and snack plans that are specific to food preferences, nutritional and lifestyle needs and compatible with almost any medical condition;
Weekly checkup calls are scheduled to monitor weight loss progress, as well as to assess comfort level and attitude. This close, personal attention enables patients to avoid weight loss plateaus and allows the doctor to quickly modify the diet plans to reset the metabolism and return the body to fast burn mode;
Unlimited access to Diet Doc's team of specially trained fast weight loss doctors, nurses, nutritionists and coaches, all committed to supporting, encouraging and guiding each patient toward successful and long term weight loss.
Diet Doc's medical weight loss programs have tortured many bariatric surgeons. In fact, a California-based panel of bariatric surgeons refuse to refer their potential surgical patients to Diet Doc because the program works! An overwhelming majority of patients that turned to Diet Doc as their final option avoided going under the knife by reaching their weight loss goals naturally, safely and rapidly.
This modern approach to fast weight loss has helped thousands of weight loss surgery candidates avoid the potential risks and side effects of expensive weight loss surgery. Diet Doc urges those of all shapes and sizes, who have been unsuccessful in the past, to call today to schedule a free and confidential consultation.
About the Company:
Diet Doc Weight Loss is the nation's leader in medical, weight loss offering a full line of prescription medication, doctor, nurse and nutritional coaching support. For over a decade, Diet Doc has produced a sophisticated, doctor designed weight loss program that addresses each individual specific health need to promote fast, safe and long term weight loss.
Diet Doc Contact Information:
Providing care across the USA
Headquarters:
San Diego, CA
(888) 934-4451
Info(at)DietDoc(dot)info
http://www.dietdoc.com
Twitter: https://twitter.com/DietDocMedical
Facebook: DietDocMedicalWeightLoss