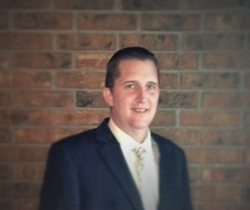 After careful evaluation it was clear to me that Desktop Alert brings a simplistic approach to offering a state-of-the-art notification capability at an affordable cost
Chatham, New Jersey (PRWEB) November 11, 2014
Today Desktop Alert Inc., the 'less than one minute alerting platform' used by the U.S. Military and numerous healthcare and corporate organizations worldwide, announced that the company has appointed Joshua Shipman to the company's advisory board.
Prior to his employment at AtHoc, Mr. Shipman served in the United States Air Force as a Systems Architect at U.S.NORTHCOM and NORAD Theater Communications Coordination Center (TCCC) , NATO HQ AF SOUTH in Naples Italy, multiple Air Force locations, and subsequently deployed enterprise ip-based mass notification systems at AETC, ACC, AMC, PACAF, Patrick AFB, Eielson, Elmendorf, Joint Base San Antonio as an employee of AtHoc.com. While employed at AtHoc Mr. Shipman oversaw enterprise deployments and ongoing operations for all AtHoc USAF MNS systems. Mr. Shipman also managed MNS deployments at Army Corps of Engineers, TRANSCOM, and numerous other deployments.
"Desktop Alert is pleased with the addition of Mr. Shipman to our advisory board. His wealth of experience and knowledge insures that Desktop Alert will not only remain competitive in the federal sector and beyond but also bolster our companies overall value proposition to all markets," said Howard Ryan, CEO and Founder Desktop Alert Inc.
"I am honored by the appointment to the Desktop Alert advisory board," said Mr. Shipman.
"After careful evaluation it was clear to me that Desktop Alert brings a simplistic approach to offering a state-of-the-art notification capability at an affordable cost. When notifying users seconds count. What is most critical is reliability, ease of use, and delivery time. In a DoD environment the system must also be able to operate in unique, secure, network environments and not be easily susceptible to failure when changes occur within those environments. Desktop Alert's solution to Mass Notification encompasses all of these things and more. I am honored to partner with Desktop Alert and look forward to contributing to their continued success in bringing an affordable and reliable notification capability to DoD and beyond," Shipman added.
"When lives are at stake, second's count. Desktop Alert is the only known DoD vendor with a 10 second poll rate capability for network alerting beit a on-premise or cloud-based deployment of our notification system. A five year review of our DoD client reports indicate 99% of all network alerts were and continue to be received in less than 60 seconds with a bulk of the alerts being received in under 30 seconds. Latency-based network alerts introduce the risk of failure to all missions. We hang our technological hat on the speed of the alerts delivery, the speed of the alerts receipt and doing so with little to no deprecation of the networks bandwidth," said Howard Ryan, CEO and Founder Desktop Alert Inc.
About Desktop Alert Inc. http://www.desktopalert.net
Desktop Alert provides an array of end-point integration's with customers public address systems (Giant Voice), intercom systems, commanders channels, e-mail platforms, DSN-based and cloud-based telephony and sms message systems, network desktop alert popups, national weather service zip code based alerts, digital signage, cable tv, numerous social media systems, CAP server alert, external system sensors such as temperature devices and fire alarm systems.