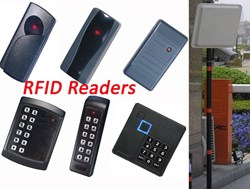 (PRWEB) November 14, 2014
Recently, SWAccessControl.com, a leading door access control manufacturer from China, has updated its website and introduced Its new RFID reader collection. The new website provides the latest access control products for all customers worldwide. Here, people can find a lot of information on the popular products in the access control security industry.
The website of SWAccessControl.com is especially updated to assist the global distributors in the world to buy high quality door access control products before they make a purchasing decision. The company aims to help its customers worldwide to a choose cost-effective products prior to shopping.
The collection of RFID Readers from SWAccessControl.com include 42 various models, like 125KHz Proximity card reader with keypad, PIN keyboard reader, 2.4G active RFID reader and more. They are specially designed and developed for the global customers who have very high quality requirements.
"We feel excited to introduce our new website to the global customers. At SWAccessControl, the access control issues are solved through some criteria consisting of equipment quality, variety, customer service and service quality. Customer satisfaction is what we fully expected, and we strive to provide one-stop solutions for our clients." The CEO of the company states. Those looking for an experienced security access control solution, should consider SWAccessControl.
About SWAccessControl.com
SWAccessControl.com is a leading access control system manufacturer and supplier from Shenzhen, China. The company aims to provide the best quality products at reasonable prices for its clients around the world. Its products consist of fingerprint access control, fingerprint time attendance, RFID access control, proximity card reader, magnetic lock, electric bolt, access control power supply and more. For more details of the company and its products, please visit: http://www.swaccesscontrol.com