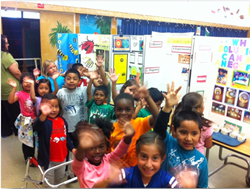 Voorhees, NJ (PRWEB) November 12, 2014
On November 14, 2014 at the Atlantic City Convention Center ASAH will be holding its annual conference. More than 1,500 educators, caregivers, representative of service organizations and family members of those with special education needs are expected to attend. ASAH works to foster partnerships between its members, local school districts and local communities.
ASAH's Annual Conference is always a highlight of the private special education in-service year. Presenter Christopher Avery with TURNING STONE choice will be giving a workshop on Self-Empowerment through Positive Choice-Making. Positive choice-making is the most vital skill a parent/teacher can foster in a child. As parents/teachers, we are the initial, most influential person a child will have in the early learning process. This program teaches empowering choice-making skills, filling life with self-respect, responsibility and overcoming obstacles. There is a process for making positive choices in one's life, a process which is critical in sustaining a self-powering life. The power of choice is an essential quality of academic and personal success. Participants will work in interactive groups and review prepared scenarios of child-related life situations. Participants will share how they would deal with the various scenarios. A list of resources will be offered detailing books, articles and materials that assist in forming positive self-esteem. Participants will leave with hands-on materials and other related materials to be used in the classroom.