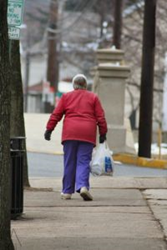 City Councilman Jimmy Van Bramer held a rally along with other community leaders and local residents to bring attention to this incident as well as hit-and-run accidents in general
New York, N.Y (PRWEB) November 12, 2014
A man in his 30s suffered critical injuries in a hit-and-run crash in Queens after a dark-colored SUV struck him at the intersection of Queens Boulevard and 60th Street in Woodside early morning Oct. 9. According to an ABC news report, the injured pedestrian was transported to a local hospital with life-threatening injuries.
The ABC report stated that City Councilman Jimmy Van Bramer held a rally along with other community leaders and local residents to bring attention to this incident as well as hit-and-run accidents in general. The intersection where this accident occurred is near a preschool, which raised concerns among parents and teachers, the article stated.
Van Bramer was the proponent of a bill, signed into law by Mayor Bill De Blasio, which slaps a $10,000 fine on anyone found guilty in a crash they did not report, according to the news article. This new law will take effect at the end of the year.
New York personal injury lawyer Kenneth A. Wilhelm says the law requires all motorists involved in a crash to stop and remain at the scene of the accident. "Drivers are required to stop and remain at the scene until officials arrive, regardless of whose fault the collision was. The law also requires motorists to exchange driver's license, insurance and other pertinent information with the other parties involved. Leaving the scene of the accident is not only an irresponsible thing to do, but it is also illegal."
Wilhelm said hit-and-run victims suffer because they tend to face significant expenses and losses such as medical costs and lost income as a result of having to take time away from work. "There are various ways to recover money, even if the car and driver are not identified."
Wilhelm said victims of hit-and-run crashes or their families should be able to seek compensation from the uninsured motorist clause of their own auto insurance policy or from a quasi-state agency. "It is important during such a time that victims and their families have access to the resources they need in order to protect their legal rights and best interests."
Contacting the Law Offices of Kenneth A. Wilhelm
For questions or comments please contact the Law Offices of Kenneth A. Wilhelm. Our New York personal injury attorneys can help victims and families with hit-and-run accident cases. We can also help with personal injury cases in New Jersey, Connecticut, Pennsylvania, or Florida.
The TOLL FREE phone numbers for us are:
1-800-WORK-4-YOU (1-800-967-5496),1-800-RADIO-LAW, 1-888-WYPADEK, OR 1-800-LAS-LEYES
Please visit us at: http://www.WORK4YOULAW.com
The Law Offices of Kenneth A. Wilhelm
445 Park Ave, 9th Floor
New York, NY 10022
(212) 545-7373