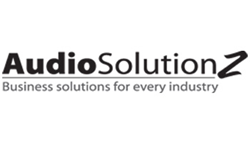 It is not just the victims, who are injured…. the workplace also pays a price with disengaged performance and increased health risks - Mary Ann Baynton
Durham, NC (PRWEB) November 18, 2014
It was July 27, 2012 in Maryland* when a mass shooting was stopped by the police, thanks to the information provided by an individual at the right time. Neil Prescott, 28 was facing termination from his work as a subcontractor in Pitney Bowes. He stated about the mass murder to his colleagues, who informed the police. As the police arrived at his residence, they unearthed more than 20 guns and other weapons and thousands of rounds of ammunition. Prescott was at his preparation stage of killing. The law authorities, having been informed at the right time, could stop the catastrophe from occurring.
However, things were not so lucky for various other incidents such as the gruesome shooting at a movie theatre in Colorado** or the Aurora Massacre as it is commonly known. Criminal justice experts are of the opinion that Active Shooter Incidents (ASI) as well as workplace violence cannot stop on their own unless workplace authorities, citizens and schools are proactive and make an effort to warn the law enforcement officials in time. Most of the unfortunate events have suggested that the happenings were not brought into the law enforcement's attention and were informed after the shooting started.
Probably the most important role is of the first responders. They are effective, efficient, change-oriented and professional. However, if given an opportunity, law enforcement officials can do much more to address the problem of active shooters. It is imperative for all the members of the society to also take active part in providing authentic information to local law enforcers as they are completely dependent on the information being brought to them*** . Similarly, workplace violence can be avoided only when all the employees and employers take active participation in providing reliable information at the appropriate time.
The phenomena of Active shooting and workplace violence cannot be wiped out if proper education of law enforcement, workplace professionals and school personnel are not completed. Expert speaker Bo Mitchell, who is the President and Founder of 911 Consulting, is going to talk about how to be prepared to address active shooters and workplace violence in a live webinar, 'Active Shooters & Workplace Violence: How Do you & your Employees Respond?' hosted by AudioSolutionz, country's biggest business information provider, on Thursday, December 4, 2014. Bo is going to provide insights on how organizations should plan, exercise and train their employees so that they can fend such catastrophes which are on an all time rise. The attendees will understand how the likely perpetrator is, what are the likely motives of the perpetrator, and how employees and security staff should be trained to avert such incidents.
Some of the questions that would be answered in this webinar are:

What is the research on Workplace Violence and Active Shooters?
How can a likely perpetrator be recognized?
How can employees prepare and be braced against workplace violence?
How the police department uses its active shooter protocol?
How to plan against a violent workplace incident?
How are employees to respond if there is an active shooting attack?
And much more…
For more information, visit: http://www.audiosolutionz.com/defense-security/active-shooter-workplace-violence.html
About AudioSolutionz
AudioSolutionz specializes in providing relevant information, reports, strategies, tips and tricks to help you strengthen your organization's safety and security system. The company has various experts and consultants from the field of Defense and Security on their speaker panel who talk about trending and current topics on defense and security on a national and international level.
For more information, visit: http://www.audiosolutionz.com/defense-security.html
We are providing a 10% discount on conferences and webinars. To avail your discount, use coupon code SAVE10, applicable on all purchases. For further queries, contact us at: Shivane Kay (1-800-223-8720) or e-mail at contact@audiosolutionz.com.
Sources:
*http://guardianlv.com/2012/07/pitney-bowes-inc-employee-neil-prescott-arrested-after-making-im-a-joker-threats/, Liberty Voice
**http://edition.cnn.com/2013/07/19/us/colorado-theater-shooting-fast-facts/, CNN July 13, 2013
***http://www.dhs.gov/active-shooter-preparedness, Department of Homeland Security