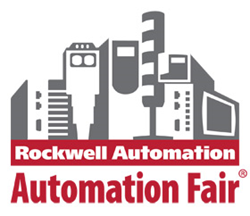 Rice Lake, Wis (PRWEB) November 13, 2014
For the 20th year, Rice Lake Weighing Systems will be on display at booth 914 for Automation Fair 2014 in Anaheim, Ca. Automation Fair provides comprehensive solutions from industry leaders in distribution, systems integration, machine building and complementary technologies. As a proud member of the 20+ Club, Rice Lake will debut three new products at the show, including the 880 Performance Series indicator, the 482 Legend™ Series indicator and SendIt™, a wireless load cell interface.
Rice Lake's family of indicators expands with the 880 Performance Series panel mount indicator/controller that is compact at just over four inches deep but packed with power. It delivers durability, function and communication with easy-to-use menu keys and interface. The 482 Legend Series digital weight indicator is an industrial strength controller built for demanding workplaces that comes with an easy-to-read LCD display as well as a battery option.
SendIt is a wireless load cell interface that reads the signal from a load cell and sends that data wirelessly to a receiving indicator, eliminating the need for traditional wire runs. SendIt not only solves issues caused by traditional long distance wire runs, it also provides a simpler user experience with the added benefits of efficient wireless communication.
Rice Lake Weighing Systems is an international leader in the direct manufacture and distribution of weight-related products and process control equipment. Within this ISO 9001 registered company, progressive new technologies merge with the wisdom of industry experience to create the future of weighing through cutting-edge research and design.