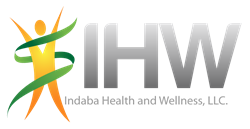 St. Petersburg, FL (PRWEB) November 14, 2014
Indaba Global has revolutionized the eLearning marketplace once again by releasing their exclusive services to the public. For more than 20 years, Indaba provided high-quality eLearning materials to the world's best known organizations for use in workshops, classrooms, and corporate training sessions.
However, this limited access didn't help most people who wanted to better themselves on their own. Much like how friendly neighborhood libraries came into being, providing access to anyone who wanted it, Indaba has made its library of corporate knowledge available to the public. Here is the problem: Most corporations only pay for the 'exclusive few'. This does not sit well with Indaba. Indaba's goal is: Anyone who wants to better themselves should be able to do so.
Indaba is achieving this goal in a couple ways:
1. First, by announcing the release of their new platform, which allows users to directly access the materials, instead of through a corporate LMS (Learning Management System).
2. Second, quality training materials offered by Indaba and similar companies have been priced at a rate that makes them available only to executives and managers. Indaba now has pricing that is affordable to the masses.
"Twenty years ago, our dream was to provide access to this type of library for approximately the price of a paperback book, rather than the thousands that corporations paid for this service. Finally, two decades later, we are now able to do what we dreamed. From the USA, to Europe, to Africa – we are delivering the best corporate and behavioral knowledge to everyone." – Hellen Davis, CEO Indaba Global
Just as important, is providing a behavioral assessment to those who want to find out precisely what might be holding them back. Indaba is one of a handful of companies that provides this service to leading universities and corporations. None of these companies (prior to this) provide these tools directly to the general public. Now, the only behavior assessment and report in the world that actively allows users to not only asses their own behavior, but allows others to provide their input as well, is available to anyone who wants this critical information.
Indaba's products cover a range of topics such as sales, life skills, and the change process. Many products focus on Indaba's specialty: the understanding of current behaviors with a view to improve in certain areas. For more information, go to http://www.indaba1.com and http://www.discflex.com.