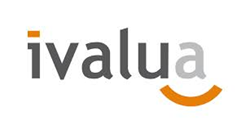 (PRWEB) November 12, 2014
Ivalua, an international leading procurement and spend management solutions provider, announced today that it has been recognized as a prominent contract life-cycle management (CLM) vendor by Forrester Research, Inc. in its Market Overview: Contract Life-Cycle Management, 2014 report.
According to the September 2014 report, "This vendor [Ivalua] has developed a spend management suite that includes a true CLM product and that has over 50 clients."
Ivalua is listed among 14 CLM vendors profiled in the report, which were included to help steer the reader towards those vendors that are most likely to offer a CLM solution that fits their needs, industry profile, and deployment preferences. Today, CLM products handle all stages of the contract life cycle, integrate with other software products and to fit clients' deployment preferences. This includes integration of the CLM database into sell-side and buy-side applications that use contract details during B2B sales or services transactions.
"It's an honor for us to be named a prominent CLM vendor by Forrester. At Ivalua, everything we do is focused on creating easy-to-use tools that enable our customers to simplify complex tasks. The Ivalua Contract Management solution is a perfect example of that paradigm. We have taken a complex and sometimes cumbersome task, with many moving parts and substantial legal and financial impact, and made it easier, faster and more transparent to all parties involved," said Dan Amzallag, CEO of Ivalua Inc.
The Ivalua Contract Management module provides a clear and structured framework that brings together all contracts into a single place, offering innovative functionality from the drafting and collaborative authoring of contracts to the post-execution amendment and compliance management process. It can also be integrated into other functionality within Ivalua's integrated suite, such as the supplier database, product catalogs (eProcurement), and the eSourcing process.
Ivalua Contract Management is available as a standalone module, or as part of the Ivalua suite.
About Ivalua, Inc.
Established in 2000, Ivalua is one of the leading global vendors in SaaS Spend Management software. Ivalua is used by Procurement and Finance for all supplier interactions including Performance and Risk tracking, Sourcing, Contracts, Procure-to-Pay, Invoice Automation and Analytics.
Leveraging one, consistent platform and robust out-of-the-box functionality, Ivalua's clients benefit from quick deployments addressing key spend categories and business processes. Clients then can increase their adoption, coverage and savings with the industry's widest range of configurability and integration capabilities. Ivalua has successfully implemented more than 200 customers worldwide (most among the Fortune 500) and is used daily by more than 300,000 users and millions of suppliers from over 70 countries.
With quicker adoption by users, more spend under management and a lower total cost of ownership, Ivalua provides a unique technology experience and highly differentiated value proposition to procurement and finance organizations.