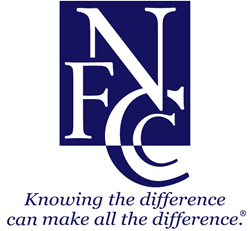 The NFCC is continually looking for ways to help consumers find the solutions they need to improve their financial well-being.
Washington, DC (PRWEB) November 13, 2014
The National Foundation for Credit Counseling® (NFCC) today launched its newly redesigned website, http://www.NFCC.org. Whether consumers are interested in improving their level of financial literacy with tools such as educational podcasts and videos, projecting future payments through a bevy of online calculators, or locating an NFCC member agency to find solutions to their financial concerns, the enhanced tools and navigation will create a more streamlined experience.
"The NFCC is continually looking for ways to help consumers find the solutions they need to improve their financial well-being. We're proud to provide this latest financial education resource, and hope that Americans will take advantage of all that the website has to offer," said Susan C. Keating, president and CEO of the NFCC. "The new contemporary and interactive website was developed with today's tech-savvy consumer in mind, as it is fully functional on all mobile devices and tablets, and provides additional ways to receive financial tips via social media."
Users will immediately notice a contemporary look, increased ease of functionality, well-designed navigation and speed. Consumers will enjoy easy access to the services that NFCC members provide, including financial counseling, housing assistance, bankruptcy counseling and education, student loan counseling, and credit report reviews. And, perhaps most important, connecting directly with an NFCC member agency is simple and straight-forward.
Additional consumer resources offered on the new site include the following:

Consumer tips - Articles offer advice on topics such as spending smart, finding ways to save, understanding credit, resolving debt issues and consumer protection.
NFCC blog - Consumers can stay updated on the latest changes in the world of personal finance through the NFCC blog, with posts from dozens of recognized personal finance experts as well as member agency certified counselors and educators.
Sharpen Your Financial Focus™ – Easy access to the NFCC's comprehensive three-step financial success program offers consumers the answers and solutions they seek for a better financial tomorrow.
MyMoneyCheckUp® - Those interested in taking their financial pulse can do so through the NFCC's MyMoneyCheckUp online financial self-assessment tool.
Budget worksheet - Tracking spending is a basic building block of financial success. The website offers a comprehensive online budget worksheet to help people better allocate their money.
FAQ - A detailed FAQ will provide users with a comprehensive snapshot of the solutions and services NFCC member agencies offer.
"What hasn't changed is the NFCC's dedication to creating a culture of financial literacy," continued Keating. "Whether it is helping people avoid financial missteps, or finding a solution to an existing emergency, the NFCC website is the place to start."
Consumers are encouraged to visit the new NFCC website in advance of beginning their holiday shopping to take advantage of the many resources available to help them spend responsibly.
-30-
The National Foundation for Credit Counseling (NFCC), founded in 1951, is the nation's largest and longest serving national nonprofit financial counseling organization. The NFCC's mission is to promote the national agenda for financially responsible behavior, and build capacity for its members to deliver the highest-quality financial education and counseling services. NFCC members annually help millions of consumers through more than 600 community-based offices nationwide. For free and affordable confidential advice through a reputable NFCC member, call (800) 388-2227, (en Español (800) 682-9832) or visit http://www.nfcc.org. Visit us on Facebook: http://www.facebook.com/NFCCDebtAdvice, on Twitter: twitter.com/NFCCDebtAdvice, on YouTube: http://www.YouTube.com/NFCC09 and our blog: http://financialeducation.nfcc.org/.