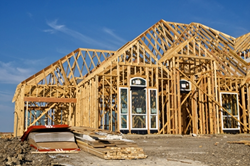 net sales orders for homes grew 38 percent compared to the fourth quarter last year
Chicago, IL (PRWEB) November 13, 2014
The Federal Savings Bank was intrigued by the fourth quarter 2014 fiscal year release which ended on September 30th of America's largest home builder D.R. Horton Inc.
The income information for the company shows net sales orders for homes grew 38 percent compared to the fourth quarter last year to reach 7,135 units. In value, sales orders increased 41 percent compared to the year-ago quarter. Net sales orders for the full fiscal year ended Sept. 30 were up 18 percent compared to the previous fiscal year, and the net value of sales increased 27 percent compared to the 2013 fiscal year.
Total pre-tax income for the fourth quarter was up 19 percent compared to the fourth quarter in 2013 and hit $166.3 million. Total pre-tax income rose 24 percent to reach $814.2 million for the fiscal year 2014 compared to the 2013 fiscal year.
D.R. Horton wasn't the only home builder to announce good news. Toll Brothers, Inc. released preliminary financial information for its fourth quarter stating the number of units sold increased 22 percent compared to last year's fourth quarter. Additionally, the net number of contracts signed rose 10 percent during the fourth quarter compared to the year-ago quarter.
Toll Brothers' CEO Douglas Yearley echoed the happiness many home builders feel regarding the strong finish to the 2014 housing market and optimism as they approach 2015.
"For the first time in four quarters, our contracts were up in both dollars and units compared to the prior year's same period," said Yearley in the release. "We also saw solid growth in our traffic and deposits. We are pleased with our strong finish to FY 2014 and, given the fourth quarter's improvement in demand, begin FY 2015 with optimism."
Homeowners interested in becoming pre-approved for mortgages for their newly built homes should contact the Federal Savings Bank, a veteran owned bank.