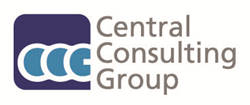 We have many architecture and engineering customers who use Client Feedback Tool as an easy way to get input from their clients early in a project, when they can still act on the feedback
Minneapolis, MN (PRWEB) November 14, 2014
Central Consulting Group (CCG), a Deltek Vision® Premier Partner, recently began offering customizable integration of Client Feedback Tool with Deltek Vision ERP software at the request of its customers.
"We have many architecture and engineering customers who use Client Feedback Tool as an easy way to get input from their clients early in a project, when they can still act on the feedback," said Jonathan Monroe, CCG Managing Consultant. "Our customers want to leverage the client and project data they already have in Deltek Vision to create surveys, but they want more than an off-the-shelf integration package, so we recently began offering customizable integrations," Monroe explained.
CCG's integration service gives Deltek Vision customers complete flexibility in the deployment and functionality of client surveys. CCG can program the system to initiate surveys from either Client Feedback Tool or Deltek Vision, include an option to cancel or modify survey delivery dates as schedules change, and ensure clients who "opted out" of surveys don't receive future surveys.
"Essentially, we take a firm's workflow with Client Feedback Tool and automate it through Vision, so their workflow becomes easier," Monroe said.
About Central Consulting Group (CCG)
CCG serves leading architectural, engineering and professional services firms across North America by helping them achieve more with their software. As a Deltek Vision Premier Partner, we specialize in the implementation and customization of Deltek Vision ERP software. We also extend the core Deltek Vision application by offering the CCG Suite of Products — powerful, proprietary add-on financial products that help firms manage complex projects and streamline business processes to improve performance. http://www.centralconsultinggroup.com