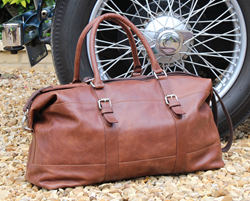 It's been great for us to find a business partner in In2grate with as much commitment to the success of the final solution and to the future of our business as we have. Roger Neal, Project Manager
London, UK (PRWEB UK) 17 November 2014
The new ERP system will enable real-time tracking of many thousands of units in production for multiple trading divisions and multiple brands throughout Arnold Will's Just In Time (JIT) geographically dispersed manufacturing process. The company will also gain access to financial data for the first time since Arnold Wills was a much smaller company, eg – gross margin per product, vital in the price-conscious fashion industry.
Arnold Wills' project manager, Roger Neal, says the new system has revolutionised the company's manufacturing and financial operations: "We had little visibility of the supply chain before and with many thousands of units in production at any one time, the number of paper-based sales orders, manufacturing orders and purchase orders plus tracking and reporting in spreadsheets was a significant and increasing problem.
"Profit margins in the fashion industry are small and our customers demand Just In Time delivery. Because the company continues to grow too, we needed more detailed tracking and control from end-to-end of our supply chain; it was business critical," Roger explains.
After working with its previous IT provider to scope the project in 2010, the installation and upgrade had slowed down due to the IT provider's loss of key staff. Arnold Wills turned to In2grate Business Solutions for its depth of experience in the Microsoft Dynamics NAV/TRIMIT platform, and the capability and significant size of its NAV/TRIMIT team. The fact that In2grate had previous experience of industry specific versions of TRIMIT was also a factor.
The new system replaces the company's previous manufacturing and financial infrastructure - a combination of Pegasus Opera accounting and SharePoint software augmented with paper and spreadsheet-based systems. In2grate has also linked Jet Reports directly into the NAV/TRIMIT system, enabling Arnold Wills to carry out 'what if?' reporting, modelling and analysis of its financial and supply chain data at a detailed level. The system upgrade completed in July 2014 and user training is well underway.
"The In2grate team has been a complete and refreshing change since they came on board 2 years ago," says Roger. They ensured a smooth transition from our previous provider which was critical because we had to upgrade NAV and TRIMIT to the latest version as well, and virtually do a re-write of the implementation to-date."
Roger concludes: "Finally we have a fluid, agile, manageable system that's going to enable another 20 years plus of successful growth at Arnold Wills. It's been great for us to find a business partner in In2grate with as much commitment to the success of the final solution and to the future of our business as we have."
For more information contact:
Kathryn Howarth, Group Marketing Manager, In2grate Business Solutions Ltd (part of the Anisa Group): kathryn(dot)howarth(at)anisagroup(dot)com, tel: +44 (0)151 448 2792.
About In2grate Business Solutions
In2grate Business Solutions helps companies to improve operational efficiency. A Microsoft Gold Partner and EMEA Affiliate for JOBSCOPE, In2grate has more than 40 years' experience of working with manufacturing, wholesale and distribution companies to successfully implement systems that enable them to grow their business and remain competitive. With a track record of global implementation and support for more than 500 successful projects in 60 countries, In2grate Business Solutions has a proven ability to deliver projects on time and within budget.