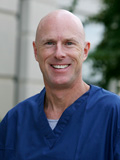 RESOLVE is honoring Dr. Tucker for his many years of advocacy for infertility patient rights and access to care.
Rockville, MD (PRWEB) November 14, 2014
Shady Grove Fertility is proud to announce that Dr. Michael John Tucker, Director of IVF and Embryology Laboratories, BSc Comb Hons, Ph.D., FIBiol, HCLD, is being awarded RESOLVE: The National Infertility Association's Hope Award for Advocacy. RESOLVE is honoring Dr. Tucker for his many years of advocacy for infertility patient rights and access to care. Using his expertise as an embryologist, he has been able to inform and educate lawmakers in a number of states on legislation that has been vital to the infertility community.
"I have spent most of my life as an embryologist focused on the improvement of laboratory techniques, never imagining that I would be recognized for being an IVF patient advocate," says Dr. Tucker. He looks forward to accepting this award at RESOLVE's Night of Hope Gala on November 18, 2014 at the Lighthouse at Chelsea Piers in New York City. RESOLVE, an organization that supports and provides a voice for people diagnosed with infertility, established the Hope Awards to recognize professionals, companies, volunteers, and the media who have demonstrated leadership in the infertility field or have made a positive impact in the lives of people struggling with infertility.
Dr. Tucker received his bachelor's degree in Zoology & Physiology from the University of London and his doctorate in Reproductive Physiology from the University of Birmingham in the United Kingdom. In 1997, he received recognition as a Fellow of the Royal Institute of Biology in England (now the Society of Biology).
Dr. Tucker has been working as a certified laboratory director in the field of clinical embryology for over 30 years. During this time, he has received worldwide recognition for his pioneering work in the IVF technologies that have helped to revolutionize the treatment of infertility. In 1992, he helped to advance the intracytoplasmic sperm injection (ICSI) technique and was responsible for the first "ICSI babies" born in the United States, revolutionizing the treatment of male factor infertility. In 1997, he led the team that was successful in achieving the first-ever pregnancies and births using cryopreserved donor and immature eggs.
"RESOLVE is delighted to recognize Dr. Tucker for his commitment to the infertility community," said Barbara Collura, RESOLVE's President/CEO. "The Night of Hope is a special opportunity to come together and thank all those who work tirelessly to improve the lives of the 7.3 million women and men in the United States facing infertility."
About Shady Grove Fertility: Shady Grove Fertility is America's leading fertility center, offering patients access to state-of-the-art technology, individualized care, and innovative financial programs. We believe in fostering a culture of excellence through investment in the latest technologies to improve clinical outcomes; devoting extensive resources to our progressive research program; and making the commitment to hire and train staff that are highly experienced, passionate, loyal, and deeply committed to patient care. With 21 offices in the Mid-Atlantic region and 32 reproductive endocrinologists, our fertility patients have greater access to treatment than ever before.