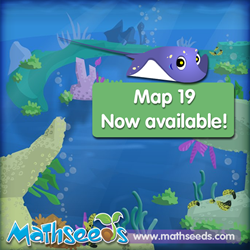 Map 19 is set in the Great Barrier Reef and comes less than two months after the recent release of Map 18.
(PRWEB) November 15, 2014
The creators of Mathseeds, the highly interactive virtual world designed for children aged 3-6, have recently expanded their breakthrough learning program to include an additional 5 new math lessons covering key areas across addition, subtraction, number patterns, and following directions.
Developed by the same team of educators behind the hugely successful reading program, Reading Eggs, Mathseeds is designed to teach children essential early math and problem solving skills through the use of highly interactive activities, colorful animations and fun characters to guide them through their learning experience.
Map 19 is set in the Great Barrier Reef and comes less than two months after the recent release of Map 18, which was set in China.
Each map offers a different set of pet rewards for children to collect as they progress through the online program.
The program now features 95 interactive math lessons, starting from the very beginning of a child's math journey – learning to recognize the number 1.
Each Mathseeds lesson contains 9 activities that children complete at their own pace, with multiple rewards to keep children motivated to continue progressing through the program. At the end of each map (5 lessons), children complete a multiple-choice quiz, and if they pass, they are awarded with a printable certificate. The lessons feature educational e-books to reinforce key concepts as well as fun songs that children can revisit at any time in the program. Parents can also access a dashboard to track their child's progress and download reports.
Mathseeds is compatible with PC, Mac, and iPad and Android devices. You can access directly via the Mathseeds website through your browser or by downloading the Reading Eggs Student app for the iPad. For more information on compatibility, please visit http://www.mathseeds.com/about/faqs/.
New users can start a free 2-week trial of Mathseeds by registering at http://www.mathseeds.com.
More information is available at http://www.mathseeds.com or by emailing info(at)mathseeds(dot)com.
About Reading Eggs
Developed by educators with over 30 years of experience, Reading Eggs online lessons instruct children in the five areas crucial to literacy development – phonemic awareness, phonics, vocabulary, fluency and comprehension. Reading Eggs focuses on a core reading curriculum of skills and strategies essential for sustained reading success and is suitable for children aged 3 through 13. Since launching in the United States and Canada in 2011, Reading Eggs has signed on more than 500,000 subscribers and presented more than 15 million lessons in North America. Currently 1.4 million children use the Reading Eggs program in the United States.