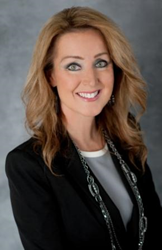 I think (contracting) will be the way of the future. I see a very strong uptick in the economy and a lot more use of contractors.
MINNEAPOLIS (PRWEB) November 18, 2014
With an eye on growth, Fitzgerald Recruiting is building a large contract staffing component to its successful direct hire search service.
Faith Fitzgerald, a 20-year veteran of the recruiting and staffing industry, opened Fitzgerald Recruiting in the Minneapolis-St. Paul area in 2012 with a long-term plan of including contract staffing. She recently began bringing that plan to fruition, placing nine contractors in the past year, six of which were placed in just the last three months.
"In the Twin Cities, Fitzgerald Recruiting is recognized as an expert in direct hire search," Fitzgerald said. "My goal is to grow our contract services and add experienced staffing specialists."
Fitzgerald has noticed her clients utilizing contractors for two main reasons. First, although the economy has grown, there is still some uncertainty. Contracting allows companies to test the hiring waters. Second, Fitzgerald is finding that many organizations, particularly in the healthcare realm, are restructuring for greater efficiency.
"During the peak time when they are trying to implement business change, they need additional help," Fitzgerald said. "They may bring in contractors for a year or two while they are rolling out those change initiatives."
Standing on the front line of business change, contractors gain experience that enhances their resumes, Fitzgerald added. As the availability of contract assignments continues to grow, candidates are also feeling more secure about their ability to maintain consistent work while contracting. They can enjoy greater work-life balance without worrying about being out of work for long periods of time. While traditional salaried employees are increasingly expected to put in more hours, contractors, who are typically paid on an hourly basis, usually are not. They also have more flexibility regarding where and when their hours can be worked.
Because Fitzgerald Recruiting's contractors are placed through the contract staffing back-office services of Top Echelon Contracting, Inc., they also have access to the types of benefits traditional, direct hire employees get. TEC becomes the contractors' legal W-2 employer and offers Affordable Care Act-compliant healthcare insurance as well as dental, vision, and life insurance, and 401(k).
"I think it will be the way of the future," Fitzgerald said of contracting. "I see a very strong uptick in the economy and a lot more use of contractors.
I love search, and there are so many exciting aspects to it. But there is something about placing contract people that is almost more rewarding. I can make a quick impact by helping them find great roles, gain experience, and either get hired in full-time or be placed at another organization. I get to know them really well and stay in touch with them more than I would in a traditional search."
In an industry where phone calls are often replaced by emails and texts, Fitzgerald remains committed to building strong, personal relationships with both candidates and her clients all while leveraging cutting edge technology to ensure the most precise and timely placements.
"I like to roll out the red carpet for clients and candidates alike," Fitzgerald said. "I like making them feel like they are really heard."