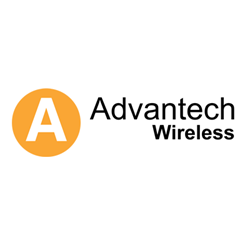 Montreal, Canada (PRWEB) November 14, 2014
Advantech Wireless a global trusted leader for wireless broadband communications solutions for Commercial, Critical Infrastructure & Government and Military clients was awarded the Vision Award for "Most Promising Company of the Year 2014". This Vision Award recognizes the company that has experienced substantial growth in the market while demonstrating long-term viability of their enterprise.
David Gelerman, President and CEO of Advantech Wireless, accepted the award at the Vision Awards Ceremony celebrated at SATCON 2014 in the Jacob Javits Convention Center, New York City.
"We are extremely happy to be recognized for our persistent innovation and strive to provide customer delight in an ever-changing, competitive and demanding market such as the one we are living in today," stated David Gelerman. "Our beliefs and fundamental principles to deliver more value for less money make our customers satisfied as well as our capacity to carry on viable solutions further, for long time and for less overall cost. Because of this, we have been able to enjoy substantial growth both on sales and profitability and we thank you, all our customers, for your continued support and use of our products and services. It would have never happened without the hard and dedicated work of all our team members."
About Advantech Wireless
Reliable communication is essential to global commerce and security. Advantech Wireless makes it possible by designing smarter solutions to help people connect and businesses succeed. With our customized approach, award-winning R&D and innovative engineering, we provide the industry's most advanced technologies, with the most economical total cost of ownership. We empower our clients to achieve excellence in communication, while experiencing reduced CAPEX and OPEX overall. Ultimately, our uncompromising quality and bolder thinking enable us to provide clients around the globe with smarter terrestrial and satellite communication solutions.