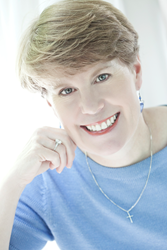 Proactively planning together for future medical decisions helps families trade chaos and conflict for peace of mind and family unity
Minneapolis, Minnesota (PRWEB) November 18, 2014
After 20 years of Alzheimer's ravishing the mind and body of the author's mother, Denny was determined to help others be better prepared for end-of-life healthcare decisions.
Anne Elizabeth Denny's new healthcare directive infographic conveys how a well-planned healthcare directive that communicates the health and personal care preferences of the patient requires more than merely checking a box on a form.
Why have a directive? Denny explains the patient's preferences are most likely to be honored, and loved ones are better able weather the journey with family unity when care preferences are clearly and legally communicated through an advance directive. As importantly, a thoughtfully written directive supports decision-makers.
Having an effective healthcare directive will help anyone who wants peace of mind in the case of a medical emergency. Tips from the infographic include writing treatment guidelines that direct the patient's care, choosing healthcare agents wisely, preparing loved ones for the journey through family conversations, and storing the directive online to ensure quick access in a crisis.
Dr. Ira Byock, leading palliative care physician, author and advocate for improving end-of-life care stated during an NPR Interview: "When I talk to people and encourage them to fill out these advanced healthcare directives, these days I don't start by saying, 'This is how you can protect yourself or retain control over your body.' I say, 'This is a way for you to take care of your family if a crisis happens and you're unable to speak for yourself, and they, those that you love, will be left to struggle with decisions about your treatment and care.' "
Denny adds that by engaging a family in the healthcare directive process, a patient can be sure his voice is heard. She says. "Proactively planning together for future medical decisions helps families trade chaos and conflict for peace of mind and family unity."
Anne Elizabeth Denny is a healthcare directives expert, speaker, author and blogger who specializes in educating and inspiring individuals and families to plan well, live well and especially—to finish life well. To foster higher adoption of advance care planning, Denny developed an innovative web-based healthcare directive tool now licensed to healthcare delivery systems. Her book, My Voice, My Choice: A Practical Guide to Writing a Meaningful Healthcare Directive, was released in October 2012.
Clients have included Leading Age Minnesota, St. Catherine University, Ecumen, BrightStar, The Fountains at Hosanna!, Grand Living Management, and several faith communities. Testimonials on her web site reflect enthusiastic recommendations.
For more information on Anne Elizabeth Denny and for speaking engagement, please contact Anne Elizabeth Denny at 612-424-0767. Also visit her website at anneelizabethdenny.com for more information.