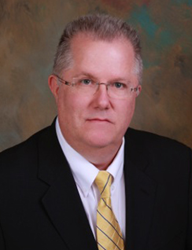 "This report will provide reassurance to potential LASIK patients who may have been hesitant to have their vision corrected," said Dr. Paul Casey, NVISION Laser Eye Centers' Las Vegas.
Las Vegas, Nevada (PRWEB) November 16, 2014
Results reported by the Food & Drug Administration (FDA) on a long-awaited comprehensive prospective, multi-center study on the safety and efficacy of LASIK were well-received by refractive surgeons in attendance at the recent American Academy of Ophthalmology (AAO) meeting, according to Dr. Paul Casey, a LASIK surgeon with NVISION Laser Eye Centers in Las Vegas.
Malvina B. Eydelman, MD, Director, Division of Ophthalmic Device Evaluation, FDA, reported the results at AAO as part of the LASIK Quality of Life Collaboration Project (LQOLCP), a partnership with the Department of Defense (DOD) and the National Eye Institute (NEI), incorporating data from questionnaires PROWL-1 and PROWL-2 (Patient reported outcomes with LASIK).
The study surveyed patients regarding their visual symptoms and quality of life before and three months after LASIK surgery. The FDA report confirms that over 95% of the survey respondents achieved 20/20 or better binocular vision. The study also indicated that the prevalence of symptoms such as ghosting, glare, halos, and starburst did not increase postoperatively after LASIK.
"Nearly 16 million LASIK procedures have been performed in the United States over the past two decades," said Dr. Casey, who indicated this was the most comprehensive study of patient-reported outcomes after LASIK ever conducted. "This report will provide reassurance to potential LASIK patients who may be hesitant to have their vision corrected due to concerns about safety or results."
"At NVISION Laser Eye Centers, we have the most experienced surgeons who utilize the best technology available, which translates into predictability and better outcomes. More than 98% of our patients will see 20/20 with their first LASIK surgery," says Dr. Casey. "We are also focused on partnering with our referring Las Vegas optometric community to improve our patients' eye health."
About NVISION Laser Eye Centers
NVISION is one of the first providers nationally to offer LASIK eye surgery with the Swiss-engineered Ziemer Femto LDV™ Crystal Line Laser. NVISION's surgeons also utilize the WaveLight® EX500, one of the fastest and most precise lasers of its kind, for LASIK surgery. In addition, NVISION was also one of the first to offer the bladeless, computer-controlled LenSx® laser -- unquestionably the most technologically advanced option for laser cataract surgery. The combination of LenSx and Wave Tec ORA™ allows NVISION's experienced surgeons to further improve the refractive outcomes.
NVISION Laser Eye Centers is an innovative leader in lifestyle surgical eye care with 17 locations nationwide. With more than 1700 eye doctors who refer their patients and trust their own eyes to NVISION surgeons, NVISION Laser Eye Centers is the Eye Doctors' #1 Choice®. For more information, visit http://www.NVISIONCenters.com or call 1-877-91NVISION (1-877-916-8474).