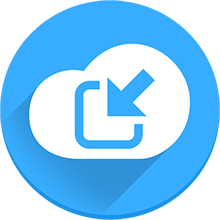 Save & Share greatly increases the utility of email for all sizes of organizations
San Francisco, CA (PRWEB) November 18, 2014
MxHero, leading developer of email solutions, announces availability of Save & Share for Microsoft Outlook. The new software, available now for download, is an MS Outlook extension that copies email to the user's chosen cloud storage service. Save & Share delivers a better user experience for managing email and attachments in a more secure and cloud-friendly environment.
With the Save & Share plug-in, messages are automatically converted to PDF format and attachments are saved separately, allowing the user and their coworkers to leverage the powerful search, security and collaboration tools provided by today's cloud storage services. The software is freely available for download from http://mail2cloud.io.
Save & Share resolves a common problem with standard email, specifically the need to treat important email messages as documents that can exist outside of the email inbox. Converting an email into a document stored in the cloud addresses several factors that makes the inbox a poor environment for important messages.
Save & Share affords email messages and attachments the same key benefit that documents have using cloud storage – fixed and stable folders, which can also be shared with others. Save & Share also allows the user's emails – archived in cloud storage – to benefit from collaboration tools provided by cloud storage providers, as well as in-document commenting and markup. In addition, Save & Share boosts email security as collaboration is via cloud storage, which offers access rights that can be carefully controlled, monitored, and revoked. This improves security and can help eliminate embarrassing and potentially costly mistakes by replying-all and sending messages to an incorrect address. Save & Share also makes it easy to co-locate relevant email messages and their attachments with corresponding artifacts.
"Save & Share was created to address a host of cumbersome hassles with regular email functionality. Users will be delighted at our new Save & Share plug-in for Outlook that allows their email to be easily managed as a document. Save & Share greatly increases the utility of email for all sizes of organizations, in which email communication is a key part of the business process," stated Alex Panagides, CEO of MxHero.
MxHero Save & Share for Outlook supports MS Outlook 2003 or newer, and is currently integrated with Box, DropBox, Google Drive and Citrix ShareFile cloud storage services. The software is freely available for download from http://mail2cloud.io.
About MxHero:
MxHero is a company dedicated to enhancing email for businesses and end users. MxHero's products and services gives companies, service providers and end users powerful new ways to control, use and analyze email. Apps developed for MxHero's platform work with any email management program, including Gmail and Microsoft Exchange. More than 3,500 companies with 500,000 users have added MxHero to their email. To learn more about MxHero visit http://www.mxhero.com Twitter: @mxheronet Facebook: MxHero.net