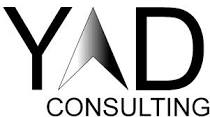 Ben brings a tremendous energy to our team. He has a strong management background and is highly motivated
Nashville, TN (PRWEB) November 18, 2014
YAD Consulting is pleased to announce the addition of Benjamin Beasley to the YAD Consulting team. Ben will be in charge of Business Development as well as serving as Primary Project Manager on individual contracts.
Ben has a solid military background as a Marine Infantry Officer, most recently serving as Senior Watch Officer at Camp Leatherneck in the Helmand Province of Afghanistan. He managed the Combined Joint Operations Center, leading a team of 24 including U.S. Marines, British Royal Air Force, DOD contractors, Bosnia, Tongan, and Jordanian service members. During his service, he was awarded the Navy and Marine Corps Achievement Medal.
"Operating in a dynamic environment like the Helmand Province gives me a unique perspective on project management in a civilian capacity", says Ben Beasley. "It is interesting how the skills needed to coordinate and execute a Joint Quick Reaction Force to protect a Camp in Afghanistan correlate to those needed to successfully implement a civilian project with great detail."
Yad Consulting, a woman-owned and veteran-owned company, offers Product Delivery Validations for large-scale projects, as well as on-site project managers. Product Delivery Validations provide an in-depth analysis of the budget, supply list, schedule, and scope of work, as well as coordination of all sub-contractors required to complete the project.
"We are excited to have Ben on the team", says Erin Coleman, President of Yad Consulting. "He brings a tremendous energy to our team. He has a strong management background and is highly motivated to grow that experience through his work with our senior consultants and clients."
YAD Consulting's program management consultants are experts in their field with a combined 120 years of experience in the engineering and construction field. A top tier service provider focused on project planning, management, and execution consulting services for successful project delivery, YAD Consulting supports their customers through the implementation of current technology and industry proven PM/EPC/CM methods, processes and procedures.