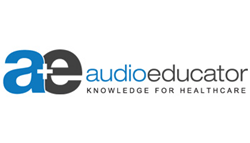 With the boom in technology, everyone now own smart phones. Patients want to use e-mail and texting for communication, and they have a right to communicate how they wish - Jim Sheldon Dean
Durham, NC (PRWEB) November 17, 2014
The updates on HIPAA Omnibus rules* have resulted in a tremendous transformation in communication with patient and clients of healthcare services. The new rule contains numerous changes to HIPAA Privacy, Security, and Breach Notification rules, and to meet the new requirements, healthcare organizations need to review their current policies and procedures. The most critical changes under the new Omnibus Update rules have to do with changes to individual rights under HIPAA that must be reflected in policies, procedures and Notice of Privacy Practices (NPPs) because violations are subject to enforcement that can include fines up to $50,000 per day.
Along with the compliance rules, the enforcement rules have also seen a major overhaul. There is a new four-tier violation schedule with increased minimum and maximum fines, and mandatory fines for wilful neglect of compliance that start at $10,000, even if the problem is corrected within 30 days of discovery. If there are reports of wilful neglect, it needs to be investigated under the law. Even violations for a reasonable cause or with reasonable diligence are subject to penalty.
Nowadays, patients are chiefly dependent on e-mail and texting for communication, and as new requirements for permitting patients electronic access to their health information go into effect, there are new demands for electronic communication. With the boom in technology, everyone now own smart phones and they want to use it for healthcare purposes. Patients want to use e-mail and texting for communication, and they have a right to communicate how they wish. Even for physicians, texting is far more convenient and effective than paging. Similarly, for patients handling of appointments and updates are very convenient via texting. Incorporating e-mail and texting into patient communications requires proper steps in an information security compliance process to evaluate and address the risks of using the technology.
Compliance expert Jim Sheldon Dean will be discussing the updated information on new rules for patient communication including e-mail and texting, along with insights on the new HIPAA Audit program in an information-packed LIVE audio conference "Update on Texting, E-mail, and HIPAA - Communicating with Patients under the New HIPAA Rule" on November 18, 2014 at 1pm ET. During this 60-minute session, Jim will shed light on the information security compliance process, and its workings, so that one can integrate e-mail and texting into their organization in a compliant way.
Here's a glimpse of the topics covered in the session:

Discussion on the updated information on new rules for patient access of laboratory test information
Review of the latest information from the current report to Congress on HIPAA Breaches
How can patients use e-mail and texting to communicate with providers, and how providers can use the same for better patient care
Insights on the risks of using e-mail and texting and how to avoid them
Discussion on HIPAA requirements for access and patient preferences; plus the requirements to protect PHI
Learn how to use an information security management process to evaluate risks and make decisions on how to protect PHI and meet patient needs
Keep a check on these policies and procedures for dealing with e-mail, texting, and any new technology
Insights on training and education of staff members so that they use e-mail and texting properly and do not risk exposure of PHI
How to handle an event of PHI breach
For more information, http://www.audioeducator.com/hipaa/new-hipaa-rules-02-27-14.html
About AudioEducator
AudioEducator brings the most compelling list of audio conferences on a wide range of heath care topics—medical coding, billing, HIPAA compliance, CPT changes, ICD-10, EHR, and more. Get trained from the comfort of your home or office without spending a penny on travel. Pick a format of your choice for training— live conference/On Demand/ DVDs/ PDFs transcripts and start learning.
For more information, check - http://www.audioeducator.com
We have enabled a special discount of 10%. Use coupon code SAVE10 to get your discount, Applicable on all purchases. For further query you can call our customer support as mention below.
Resource:
*http://www.hhs.gov/ocr/privacy/hipaa/administrative/omnibus/index.html