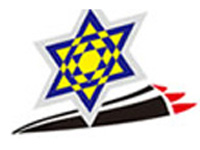 Dongguan Yuda Abrasives Technology Co., Ltd.--a professional manufacturer of full auto matic flap disc machines.
Zhengzhou, China (PRWEB) November 21, 2014
According to iAbrasive's latest news, (http://www.iabrasive.com/articles/yuda-considerate-service-to-warm-customers) recently, the full automatic flap disc machines of Dongguan Yuda Abrasives Technology Co., Ltd. have seen an increasing market demand. Yuda has developed independently full automatic flap disc machines, numerical controlled arbor wheel type-setting machines, and adopted advanced electrical technology. At the same time, Yuda's products' quality has been improved correspondingly.
Yuda also provides complete after-sales services for customers, including life-long door-to-door maintenance, replacement unconditionally within three months, one-year procedure recovery or upgrading for free, etc. Yuda's automatic flap disc machines are cost-effective with a reasonable price and have been well-received. Only by being concerned about customers' demand, can a company make customers rest assured about the products and services. Such is the case with Yuda.
About Yuda
Dongguan Yuda Abrasives Technology Co., Ltd. is a company that integrates design, development, production, sales, and branding strategy. The company has developed independently flap wheels, shank arbor wheels, polishing wax, sisal wheels, cloth wheels, and other coated abrasives products. Yuda targets China's domestic market, and has gradually started its foreign trade business in Southeast Asia, Europe, and other developed countries in the world, especially after it joined iAbrasive's premier membership. Yuda is to embrace an even brighter future.