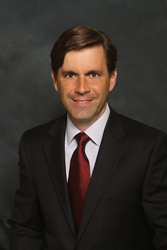 "Our charter service offers shippers an alternative to having their freight sit on a dock and miss this important selling season or be forced to shut down a factory for want of parts," said Ed Feitzinger, UTi EVP Global Operations
Long Beach, CA (PRWEB) November 17, 2014
UTi Worldwide Inc. (NASDAQ: UTIW), a global supply chain services and solutions company, has scheduled weekly charter service from Shanghai to the U.S. to ease the backlog of goods needed in North America.
"Airfreight demand has spiked in recent weeks to levels not seen in years" said Ed Feitzinger, UTi's executive vice president, Global Operations, "In order to provide relief to North American importers during these extraordinary times, we are offering dedicated premium lift service to the U.S. Midwest."
The 747 charter flights can carry over 100 tons of airfreight, with virtually no size, weight or commodity restrictions. The first charter is scheduled to depart Shanghai on November 24th with a second charter scheduled for December 1st. The flights will arrive in Chicago's O'Hare International Airport and UTi can arrange on-forwarding to other destinations.
"Congestion at west coast U.S. ports has reached a critical level and we think it will get worse before we see any improvements," said Feitzinger.
"Our charter service offers shippers an alternative to having their freight sit on a dock and miss this important selling season or be forced to shut down a factory for want of parts," he added.
For more information, shippers can call or contact their local UTi branch; contact details can be found on http://www.go2uti.com/office-directory.
About UTi Worldwide
UTi Worldwide Inc. (http://www.go2uti.com) is an international, non-asset-based supply chain services and solutions company providing air and ocean freight forwarding, contract logistics, customs brokerage, distribution, inbound logistics, truckload brokerage, and other supply chain management services. The company serves a large and diverse base of global and local companies, including clients operating in industries with unique supply chain requirements such as the retail, apparel, chemical, automotive, pharmaceutical, and technology industries. The company seeks to use its global network, proprietary information technology systems, and relationships with transportation providers, and expertise in outsourced logistics services to deliver competitive advantage to each of its clients' supply chains.