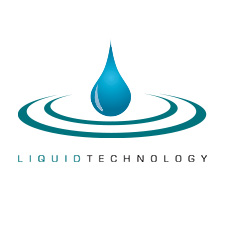 E-Stewards 2.0 and R2:2013 are the two most important certifications in the e-waste recycling industry and we are so proud to have achieved them.
New York, NY (PRWEB) November 18, 2014
Liquid Technology, an Inc. 5000 IT asset disposition (ITAD) company and one of the Top 100 Businesses in New York-Northern New Jersey-Long Island, NY-NJ-PA, announces that it has recently acquired certifications in the latest e-Stewards 2.0 and R2:2013 standards.
E-Stewards certification is one of the most important certifications in the e-waste recycling industry because in order to achieve it, a recycler must be able to meet or exceed certain qualifications. These include having a comprehensive chain of custody process, a certified data destruction process, and the ability to pass annual 3rd party audits.
"The e-Stewards program congratulates Liquid Technology on achieving e-Stewards certification, and therefore recognition as an industry leader for globally-responsible recycling and asset recovery," said Jim Puckett, executive director of BAN. "They are among the select recyclers that are willing to go the extra mile to be truly socially and environmentally responsible with their customers' electronic waste."
R2 certification was developed by the Environmental Protection Agency (EPA) in an effort to help increase transparency within the e-waste recycling industry. In order to qualify for R2 certification, a recycler must adhere to industry best practices as outlined by the EPA for the responsible recycling and disposal of e-waste. SERI is now the managing body of R2 and the R2:2013 is the most current standard.
"We are extremely pleased to welcome Liquid Technology as an R2 certified partner. Their emphasis on maximizing reuse of equipment and components not only provides a better ROI for their customers, it is the most environmentally beneficial form of recycling. Certification to R2:2013 is a significant accomplishment and demonstrates Liquid Technology's commitment to maintaining the highest industry standards for protecting data, protecting workers and protecting the environment," said Patty Osterberg, Director of Education and Outreach for SERI.
"E-Stewards 2.0 and R2:2013 are the two most important certifications in the e-waste recycling industry and we are so proud to have achieved them," said Steve Sidwell, VP of Technology Services for Liquid Technology. "Having these two certifications places Liquid Technology among the most trusted and reputable e-waste recyclers in the industry," Sidwell added, "and along with our other certifications, we are able to offer our clients greater peace of mind in knowing that their e-waste is being handled in strict accordance with current e-recycling standards. This saves our clients' money while keeping their risks to an absolute low."
In addition to the most recent e-Stewards 2.0 and R2:2013 certifications, Liquid Technology is also a member of NAID, ISO 14001 certified and OHSAS 18001 certified.
About Liquid Technology
Liquid Technology is a full-service IT asset management company that offers a complete suite of services designed to help companies manage their hardware assets. These services include Brokering and Purchasing Excess IT Equipment, Auditable Data Destruction, Environmental Disposal of Electronic Waste and IT Asset Management.
For additional information on Liquid Technology please visit: http://www.LiquidTechnology.net