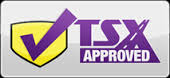 Utilizing the latest advances in healthcare technology, we can now assess large populations for sleep health risks that impair mental and physical performance.", states FusionHealth Chief Medical Officer, Dr. Jeffrey Durmer.
Atlanta, GA (PRWEB) November 19, 2014
FusionHealth®, the leading provider of sleep health management solutions that improve employee health and wellness by preventing chronic diseases and reducing costs directly linked to sleep disorders, today announced a strategic partnership with the Transportation Safety Exchange to help address occupational risks associated with sleep disorders. This new partnership will strengthen the Transportation Safety Exchange (TSX) mission to reduce highway accidents and save lives, while simultaneously reducing costs related to motor carrier accidents.
FusionHealth's pioneering technology enables companies to address the most important and overlooked human factor associated with fatigue - sleep health management. By identifying, treating, and managing sleep disorders, FusionHealth improves employee health and performance, and companies realize significantly lower accident rates and reduced healthcare costs.
In a recent National Sleep Foundation poll, transportation workers reported that sleep problems frequently impact daily activities and work-related functions. Train operators, truck drivers, pilots and public transportation specialists, such as bus drivers, taxi drivers, and limousine drivers, all confirm that sleep issues regularly impact their job performance.
In association with TSX's safety monitoring and rating systems for carriers and drivers, FusionHealth provides a new solution for companies to manage the root cause of sleep and fatigue related risks in ground transportation. By integrating sleep health management technology into wellness, safety and healthcare programs, the benefits of healthy sleep for drivers and companies will revolutionize the transportation industry. "Utilizing the latest advances in healthcare technology, we can now assess large populations for sleep health risks that impair mental and physical performance, and bring scalable, personalized solutions to individuals in need across the U.S.", states FusionHealth Chief Medical Officer, Dr. Jeffrey Durmer. "The era of tele-health and home-based medical management is just starting, but for mobile and/or remote populations it is not just an effective alternative, it is an essential strategy for identifying, treating and managing medical problems that require daily routines and adherence to therapies".
About FusionHealth
FusionHealth®, headquartered in Atlanta, GA, delivers technology-enabled integrated sleep health management solutions for companies seeking to improve employee health and reduce health-related costs. The company's SaaS-based delivery model provides its client companies with access to its global technology platform enabling them to integrate sleep health management with personal wellness and employee engagement in a way that changes lives and improves their bottom line performance. For more information, visit http://www.fusionhealth.com.
Company Contact
Craig Reamsnyder
EVP Business Development, FusionHealth
888-505-0280
4042290675
cr(at)fusionhealth(dot)com
About Transportation Safety Exchange:
The industry-pioneering rating organization that monitors and reports the safety performance of motor carriers in the ground transportation industry. We work proactively to perform on-site Comprehensive Reviews (TSX-CR) of carriers to assess their relative risk, and then publish our ratings through an online subscription-based service. As the recognized "gold standard" of excellence in the ground transportation industry, TSX's mission is to reduce highway accidents, save lives, and minimize the cost of damages. For more information, call us at 1 (855) 890-8879.
Forward Looking Statements
Statements made by FusionHealth, that are not historical facts are forward-looking statements that are subject to risks and uncertainties and are no guarantee of future performance. The forward looking statements contained herein are subject to certain risks, uncertainties and important factors that could cause actual results to differ materially from those reflected in the forward-looking statements, included herein. These risks and uncertainties include, but are not limited to, the timing of contract negotiations and execution of contracts and the related timing of the revenue recognition related thereto, the impact of competitive solutions and pricing, solution demand and market acceptance, new solution development, key strategic alliances with vendors that resell the Company's solutions, the ability of the Company to control costs, availability of solutions from third party vendors, fluctuations in operating results, effects of critical accounting policies and judgments, changes in accounting policies or procedures as may be required by the Financial Accountings Standards Board or other similar entities, changes in economic, business and market conditions impacting the healthcare industry generally and the markets in which the Company operates and nationally, and the Company's ability to maintain compliance with the terms of its credit facilities. Readers are cautioned not to place undue reliance on these forward-looking statements, which reflect management's analysis only as of the date hereof. The Company undertakes no obligation to publicly release the results of any revision to these forward-looking statements, which may be made to reflect events or circumstances after the date hereof or to reflect the occurrence of unanticipated events.